Yield / Serves
2 Servings
This recipe has been prepared by Celebrity Chef Shazia Khan, where she has used Yam to prepare the Kebabs.
75 gms split bengal gram/channa Dal
25 grams onion (Deep fried)
25 grams cashew nuts (fried till golden brown)
1tsp ghee/ calrified Butter
Pressure Cook Yam, banana with skin channa dal, cinnamon, cardamom, green Chilies with enough water until it's done. There should be no water present after it's cooked and if present reduce it)
Allow it to cool down, Remove the banana skin and mash into a smooth mixture.
Blend the onion and cashew nuts into a smooth paste and add it to the yam and banana mixture
Add salt and give it a good mix
Place the mixture in a large bowl and make a well in the centre and place a live coal.
Put the cloves on the coal, spoon the ghee over it and immediately cover, set aside for 15 minutes.
Add the besan, mix well make small patties and shallow fry till done.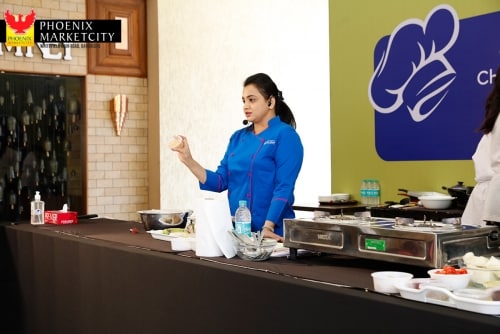 How useful was this post?
Click on a star to rate it!
Rated 4.3 based on 4 votes
Be the first to rate this post.