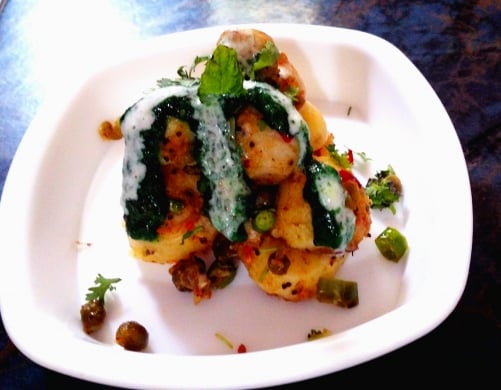 Simple Potatoes
Today potatoes are one of the cheapest universal crops to produce and are available year-round. The humble potato is vastly underrated to regards to its nutritional benefits.
Ingredients
Potatoes par boiled 250 grams

Green peas 1 cup

Roasted cumin powder 1 tsp

Asafoetida 1 pinch

Jakhia seeds 1/2 tsp

Chopped fresh coriander

Chopped fresh chilli

Green sauce

Sour cream

Lemon juice 1 tsp

Half dust red chilli 1tsp

Oil 2 tsp

Salt to taste
Instructions
Peal off the par boiled potatoes skin and cut into smoothie pieces. Take a frying pan add 2 tsp oil. Add jakhia seeds, asafoetida and half dust red chilli. Sauteed then add potatoes and green peas.
Notes
Potato can make friendship with all.