Recipe Taste
Not Specified
Yield / Serves
4 Servings
Succulent paneer bursting of chinese flavours with a cunchy delicious coating served with an exciting and tangy barbeque sauce! Delicious
1/4 cup finely chopped onions
1 tbsp spicy chilli sauce
Mash the paneer with the heel of your palm slightly.
heat oil in a pan and saute chopped herbs and vegetables. Mix the paneer.
Add salt and pepper to taste along with schezuan sauce and chilli sauce. mix well.
Prepare a cornflour paste by adding some water to it .
MIx paprika and garlic powder in bread crumbs.
make small balls of paneer and dip in cornflour, roll in bread crumbs.
Deep fry these in hot oil.
Prepare dip by mixing mayonnaise, barbeque sauce and spicy chilli sauce.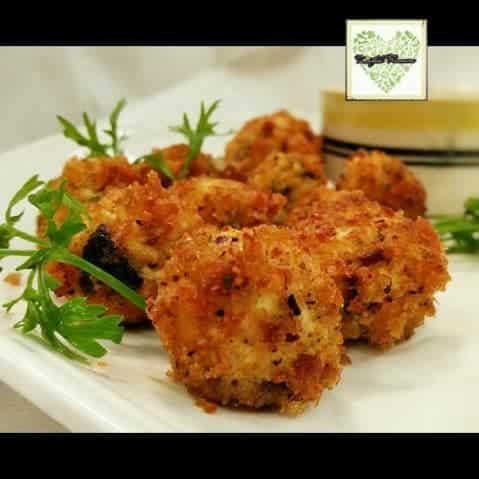 How useful was this post?
Click on a star to rate it!
Rated 4.9 based on 9 votes
Be the first to rate this post.