Sabudana Vada – Not Fried
Yield / Serves
4 Servings
1/2 cup sabudana before soaking
2 tsp. crushed ginger and green chilies mix
1 tsp. roasted jeera (cumin) powder
Soak sabudana in plenty of water for 2-3 hours. Check the quality of your sabudana and soak it more if needed. Mine was done in 2 hours.
Boil the potatoes in pressure cooker or microwave. After soaking sabudana, washed them thoroughly and drain it very well. Take a bowl. Add sabudana, mashed potatoes, ginger, chili, peanuts, lime juice, salt and both powder.
Heat the paniyaram pan. Add drop of oil in it. Make small rounds of mixture and put it in pan.Cook it from all the side till its become red. You can make patties and deep fry it or shallow fry it too. Have to try about baking , don't know about that
Make all the balls and take it out on paper towel. Its sago, no matter how little oil you put, it will leave oil. Serve at room temperature with green chutney or Maggie hot sauce or ketchup.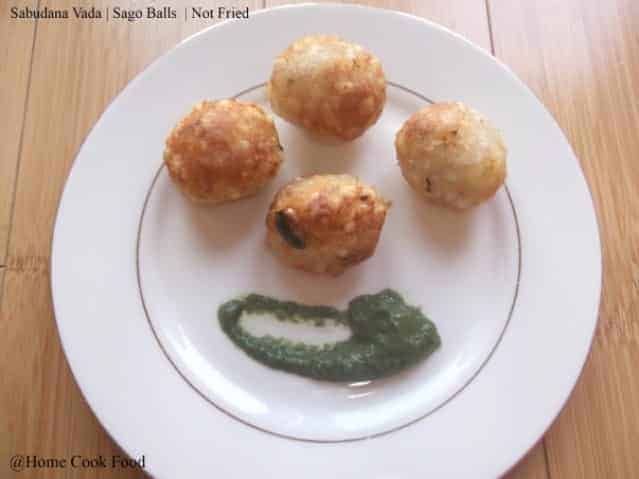 How useful was this post?
Click on a star to rate it!
Rated 4.2 based on 5 votes
Be the first to rate this post.