Recipe Taste
Not Specified
Yield / Serves
6 Servings
traditinal sandesh with a twist and flavour of rose and coconut
4cups full-fat milk , 4 drops rose essence
2 tbsp lemon juice , 4tbsps powdered sugar
1/4cup dessicated coconut,melted ghee as required
To give shape of rosy coin- Small round biscuit cutter, very Small ring shaped mould or cutter
4tbsp rose syrup, silver balls.-as required ,fresh rose petals to garnish
Boil the milk in a deep non-stick pan on a high flame for 3 to 4 minutes, while stirring occasionally. Put the lemon juice, mix well and cook on a slow flame for 1 minute, while stirring continuously.
Strain the mixture using a strainer and allow all the whey to drain out. Combine the paneer, powdered sugar and rose essence in a big thali and mix very well.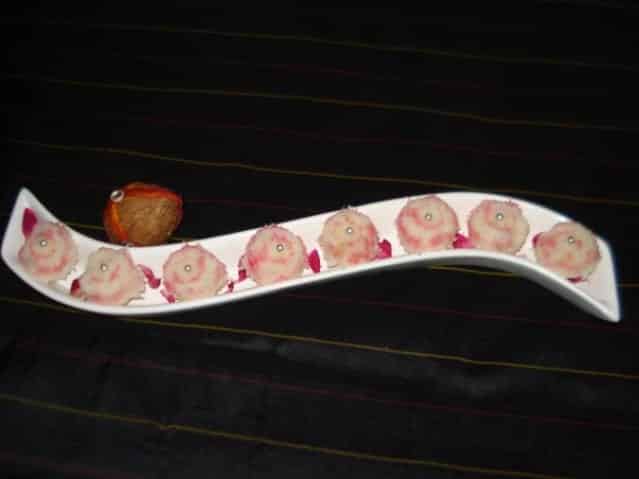 Transfer the mixture into a mixer and blend till coarse. Grease a tray with ghee. Pour the mixture into it and spread evenly. Spread dessicated coconut evenly over paneer mixture.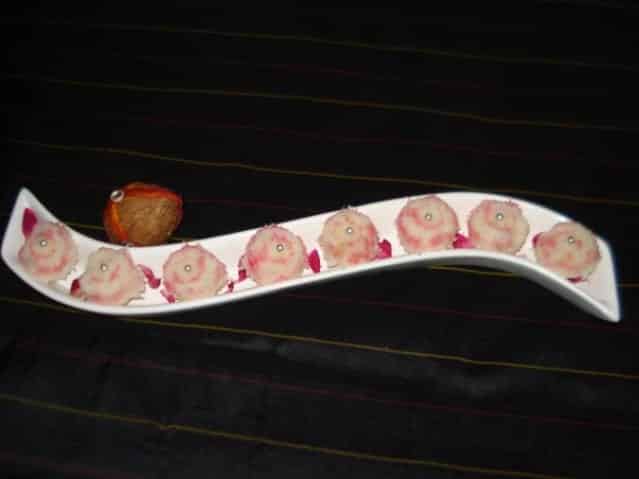 Cool and cut with Small round biscuit cutter dipped in rose syrup to give sandesh coin shape .Dip very Small ring shaped mould into rose syrup and keep in centre of each coin to give rosy effect and flavor as shown in image
Decorate with silver balls and fresh rose petals. Put in the fridge for 30 minutes and serve.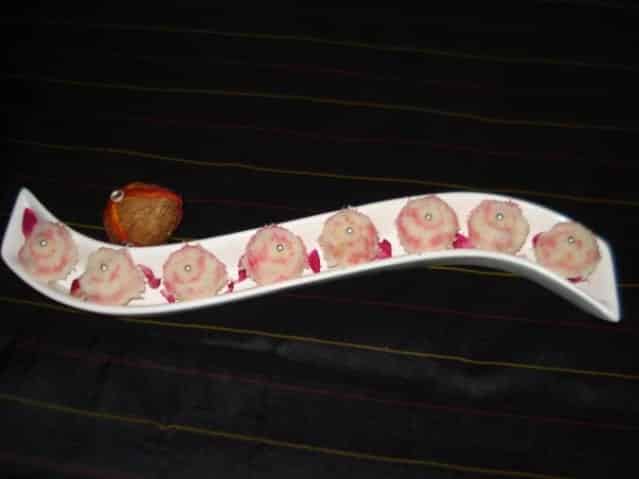 cool paneer and squeeze well before blending.
How useful was this post?
Click on a star to rate it!
Rated 4 based on 2 votes
Be the first to rate this post.