Yield / Serves
3 Servings
chinese steamed buns in rose shape
4-5 drops of pink food colour
whisk together flour, sugar, salt and yeast in a mixing bowl
add milk and knead into a non sticky dough, about 10 minutes.
the dough should become soft, smooth and elastic.
place the dough in an oiled mixing bowl, cover with a kitchen towel.
proof in warm place until volume is doubled, about 1 hour.
now, punch the dough and add food colour.
mix and knead again for 3-4 minutes.
now, divide the dough into 18 equal portions.
to shape into rose, take 6 dough portions and roll each into a flat and thin circle.
arrange them side-by-side, half stacking on top of one another.
then roll from one end to other end.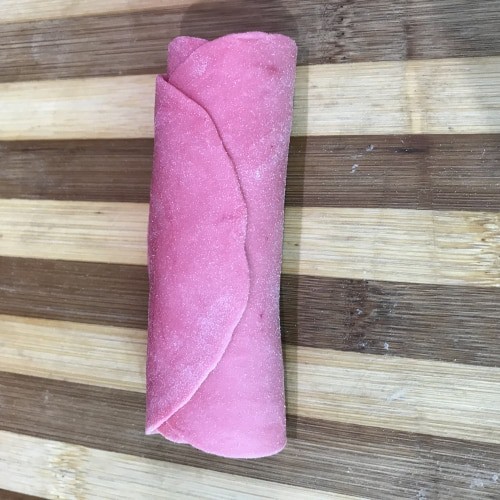 now cut the rolled log into two to form two roses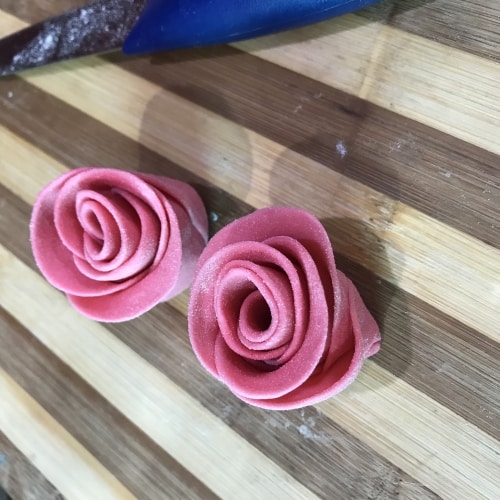 make all the roses in the same way and arrange in a greased baking tin.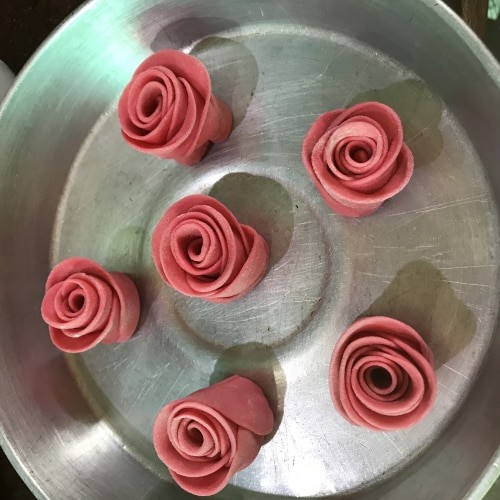 preapare a steamer and steam the buns for 15 minutes on high flame.
remove the lid, take the buns out from the steamer and serve hot.
How useful was this post?
Click on a star to rate it!
Rated 4.4 based on 5 votes
Be the first to rate this post.