Recipe Taste
Not Specified
Yield / Serves
4 Servings
A light and refreshing snack on the go perfect for these hot summer days.
Rice paper rolls - 1 packet
Water for dipping and moistening the rolls - 1 bowl
Ready to fry kebabs or nuggets. (Fry one per roll.) - 1 packet
Carrot (cut into juliennes) - 1 large sized
Zucchini (julienned) - 1 large sized
Lettuce leaves (washed and cleaned) - 4 to 6
Soy sauce and honey for dipping.
Dip the rice paper in the warm water, place on a flat surface.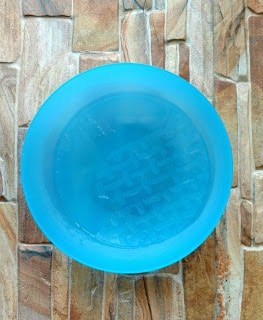 Place fillings on paper, close to the bottom of the roll, leaving a slight margin on the sides.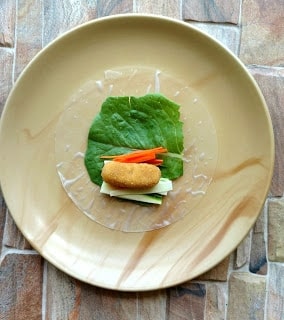 Holding the paper from the bottom, pull it over and under the stuffing, tucking the stuffing closer and tighter. Don't worry, the paper doesn't tear easily.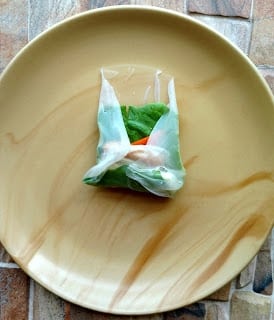 After a single roll, fold the margin you'd left on the sides, inward Roll the roll all the way. Set aside. As it dries, it'll soften completely and seal itself too.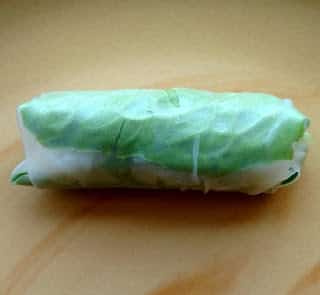 Serve these with Nuoc Cham or just a simple, good soy sauce. They're delicious, light and healthy! Enjoy!
How useful was this post?
Click on a star to rate it!
Rated 4.6 based on 5 votes
Be the first to rate this post.