Potato Starch Papad Recipe
Recipe Taste
Not Specified
Yield / Serves
12 Servings
Mix the water and starch and make a smooth batter and add salt.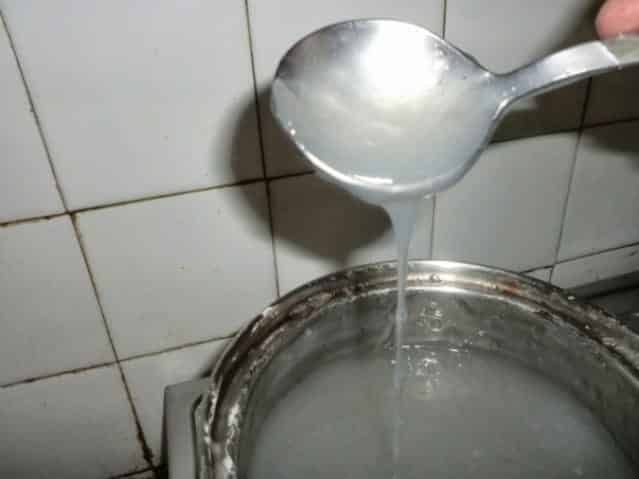 Now cook and stir consistently till it becomes transparent, like in the photo below.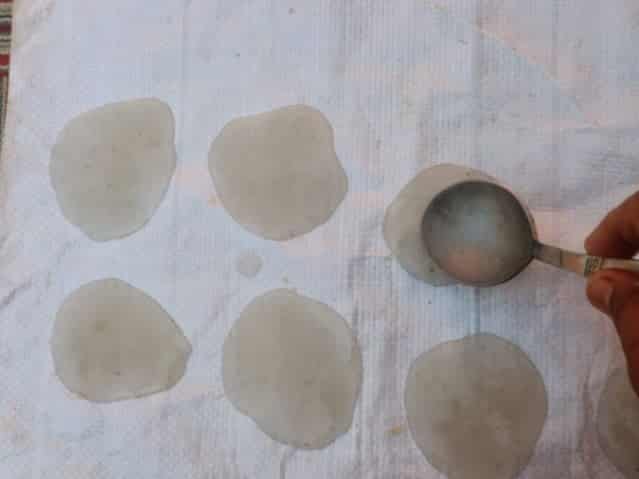 Once the mixture is ready spread it in shapes of papad on the plastic sheet with the help of a spoon.
Keep the plastic sheet under the sun. It'll about 2 days for the papad to get ready depending upon the amount of sunlight it gets.Remember at the time of cooking keep the gas on Sim.
Do not make the papad too thin, while they are being dried under the sunlight remember to flip them over once they become dry from top. And while cooking first heat the oil then put the gas on sim n cook.
How useful was this post?
Click on a star to rate it!
Rated 5 based on 4 votes
Be the first to rate this post.