Recipe Taste
Not Specified
Yield / Serves
4 Servings
paneer added to kulfi -milk mixture to add nutritive value and taste.
Paneer (cottage cheese) grated 1cup
Cornflour/ corn starch 2 tablespoon
Green cardamoms crushed 3-4
Almonds slivered 2 tablespoons
To garnish-grated paneer –rose syrup ,rose petals
Mix cornflour with quarter cup milk. Boil remaining milk with sugar in a deep non-stick pan. Reduce heat and simmer for about twenty minutes or till reduced to half.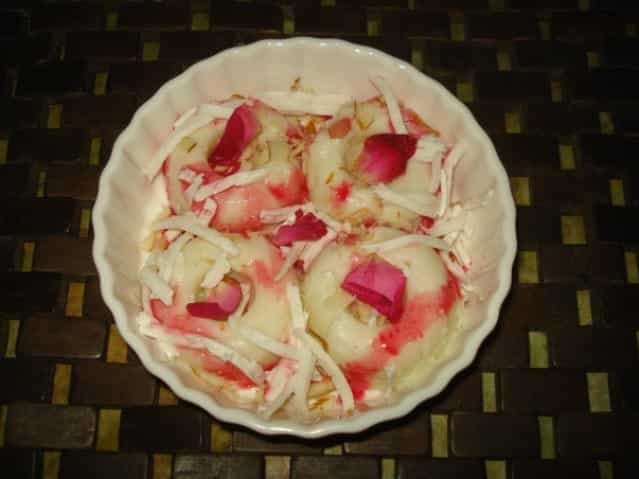 Add green cardamoms and mix well. Add cornflour mixture and cook, stirring continuously, for two to three minutes.remove from heat and add cottage cheese, and almonds.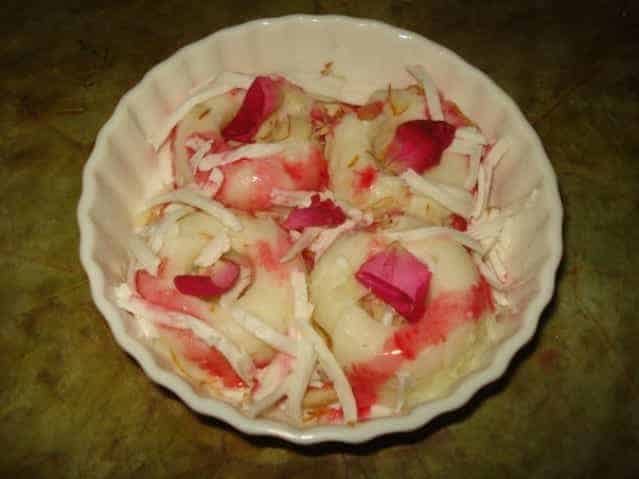 Mix well and remove from heat. Pour into kulfi moulds of your liking , cover with lids and freeze in the refrigerator till set. Unmould, and serve garnished by grated paneer –rose syrup and rose petals .
you can add thandai masala also if you r erving it in holi party.
How useful was this post?
Click on a star to rate it!
Rated 2.3 based on 7 votes
Be the first to rate this post.