Paneer Cheese Pizza Parantha – Fusion Recipe
Recipe Taste
Not Specified
Yield / Serves
4 Servings
Paneer Cheese Pizza Parantha – Fusion Recipe using whole wheat flour
For dough:1 cup multi grain flour
For filling: 1 medium Onion finally chopped
1 zucchini finally chopped
1 tbsp Ginger chilli paste
3 types of bell peppers red yellow green finally chopped
For seasoning of paratha: Mozzarella cheese
For pizza sauce: 4 big tomato blanched, remove skin and puree it
1/2 green capsicum finally chopped
1 tbsp red pepper chilli powder
1 tsp black pepper powder
1 tbsp( EVOO ) extra virgin olive oil
Pizzas seasoning oregano powder thyme and parsaley powder or fresh chopped
Dough: First mix wheat flour, salt, oil, baking soda, baking powder, mix well, add water and make a dough. Cover it and keep it for rise at least half an hour.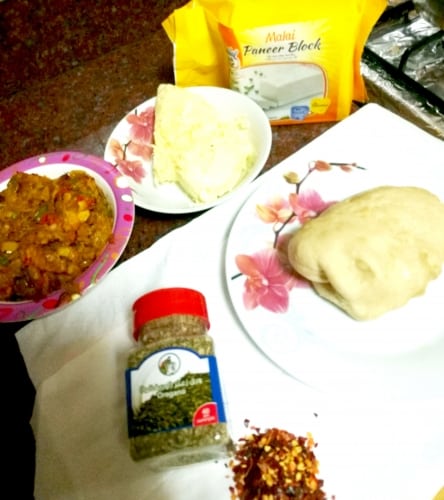 Filling: Heat oil, add ginger chilli paste, add onions, bell peppers, zucchini, mashed potato, paneer. Mix well, add all spices. Mix well, switch off the flame. Let it cool
Sauce: Heat oil in a pan add garlic paste, add tomato puree, tomato ketchup, tomato paste and all the spices (for sauce), add pizza seasoning, add sugar and salt mix well let it simmer for 20 minutes or till it becomes paste like consistency.
For pizza paratha: Roll the dough with help of rolling pin add pizza sauce, add the filling, mozzarella cheese, drizzle some chilli flakes and oregano.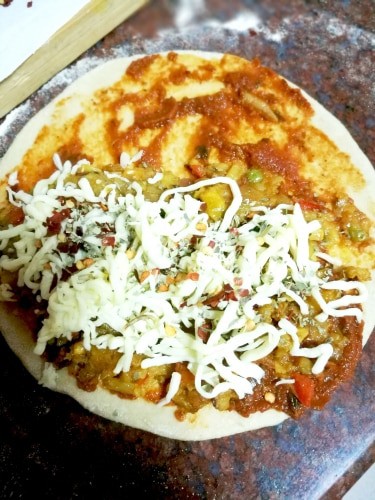 Cover the paratha and roast it on griddle with butter on both the sides.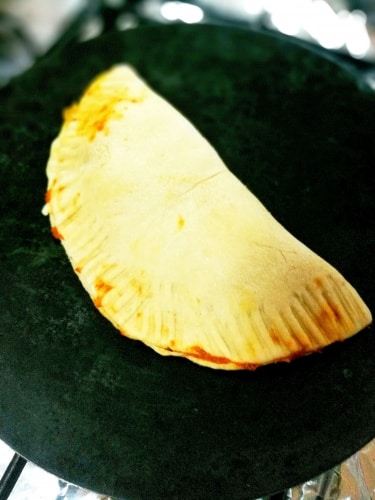 Cut it with help of cutter and serve hot with chilled hung curd berry raita, schewzan sauce and ketchup.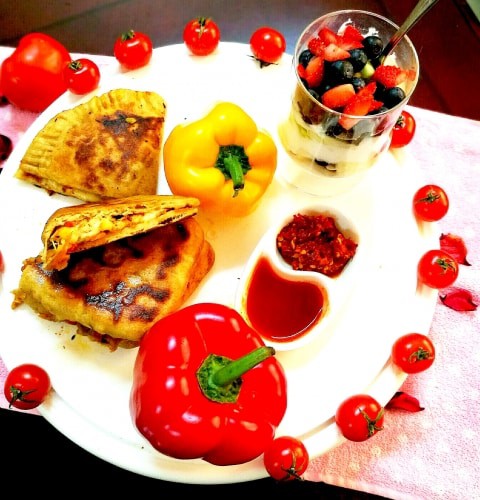 How useful was this post?
Click on a star to rate it!
Rated 4.2 based on 5 votes
Be the first to rate this post.