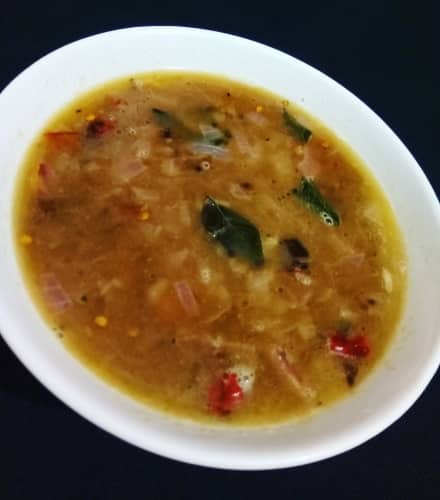 Onion rasam is famous recipe from South(hyderabad). Quick n easy yummy recipe. This recipe take very less time to get prepare. I used onion, dried red chili chilies, tamarind water etc.
Ingredients
2

large onion finely chopped

2

cups

tamarind water

2

dried red chilies chopped

Some curry leaves

Salt to taste

1/4

tspn Black pepper powder

1/2

teaspoon

mustard seeds

2

garlic pods finely chopped

2

tbsp

cooking oil
Notes
For tamarind water soak a handful tamarind in bowl n then mashed tamarind in water.
Add more water to get reduce tangyness.