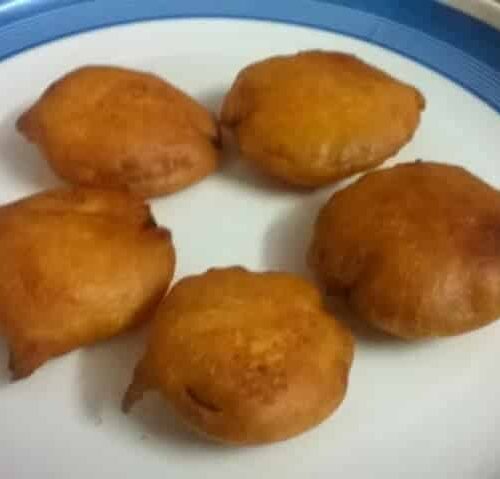 Onion Bajjis
24 April, 2015
Hot, Pluffy, Spicy and Crispy Onion Bajjis are a deep fried snack. Though Bajjis can be made with Brinjal, raw banana or potato, the first rank is always to Onion Bajjis only..
Ingredients
Thinly sliced onions into round shapes from 4 onions

Besan flour -3 cups

Raw rice flour - 1 tb spoon

Idly batter - 3 tb spoons

Red chilli powder - 1 ½ teaspoons

Hing - ¼ tea spoon

Required salt
Instructions
Mix all the above ingredients with water to make the batter to idly batter consistency. Adding the idly batter makes the batter to coat and stick well on the onion since it has Urad dhal and  makes the Bajji Pluffy.

Now place the onions into the batter vessel one by one and dip them into the batter carefully and deep fry in the oil.

Note : Instead of idly batter if 3 or 4 days old dosa batter is used, the bajjis absorb more oil while they get fried. So it's better to use fresh idly batter.