Multigrain Bread Ke Gulab Jamun!
Yield / Serves
8 Servings
Easy n quick gulab jamun with goodness of multigrain.
1pack of multigrain bread
Suger syrup with cinnamon powder and saffron pinch
Multigrain bread ke gulab jamun! Easy n quick in just 20mins. .. 1 small packet of multigrain bread. .cut the edges... and hand crush it... now add slight milk in the bread and 1spoon bakin powder. .now form a soft dough by mixing it..
add milk as required to make the dough. ..should have no lumps left. Once the dough is ready make small balls. Now deep fry them..and allow to cool. Make a suger syrup by add water suger a pinch of cinnamon powder and saffron. ..do not make it too
Thick Now deep the jamuns in the syrup. ..allow it to settle its soft...remove fr the chachani and fridge it... serve hot or cold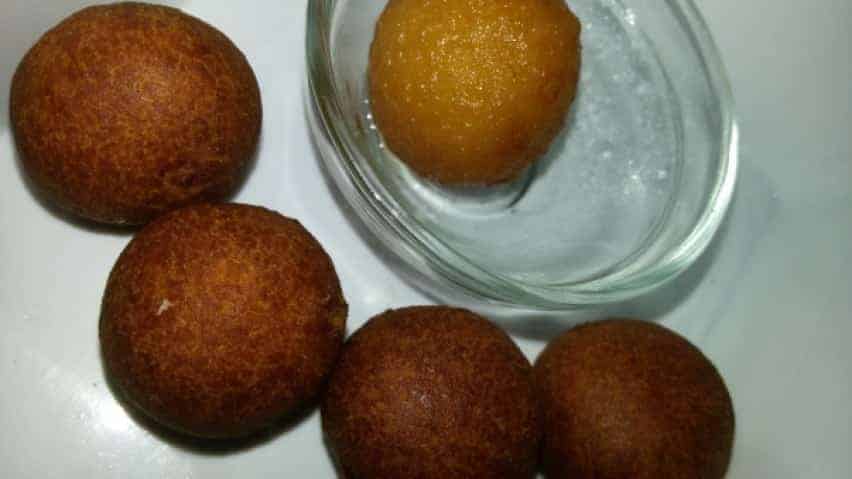 How useful was this post?
Click on a star to rate it!
Rated 4.8 based on 5 votes
Be the first to rate this post.