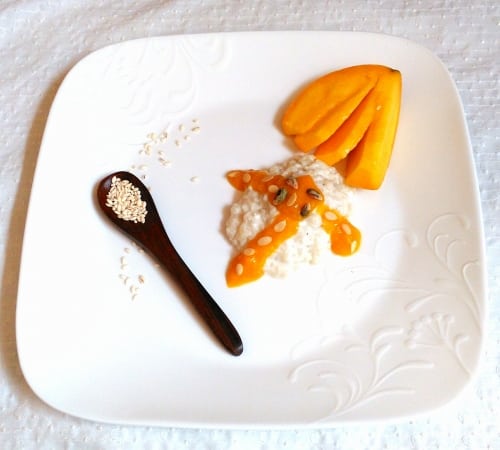 Mango Barley
Barley helps weight loss. It helps improve digestion, control blood sugar, helps lower high cholesterol, prevent heart disease. Provide antioxidants and has high in vitamin and mineral. Barley contain 20 grams of protein but only 2 gram of sugar. So definitely it loose weight. Barley is fiber rich grain that is grown in middle east. It falls under category of whole wheat, oat and whole grains when it comes to zero cholesterol. Here I have made the recipe barely cooked with milk and combination with mango. The combination of milk and mango is good for health. This recipe mild sweet no need to add sugar. Because mango itself sweet I added little fresh coconut itself sweet. Even then any body else like more can add sugar.
Ingredients
1

cup

barely soaked

1/2

litre milk

1/2

cup

fresh coconut paste

1/2

cup

mango pureed

1/4

cup

melon seeds

10- 12

pistachio

2

bay leaves

1/4

tsp

green cardamom powder
Instructions
Notes
We can serve this recipe any time any age group.