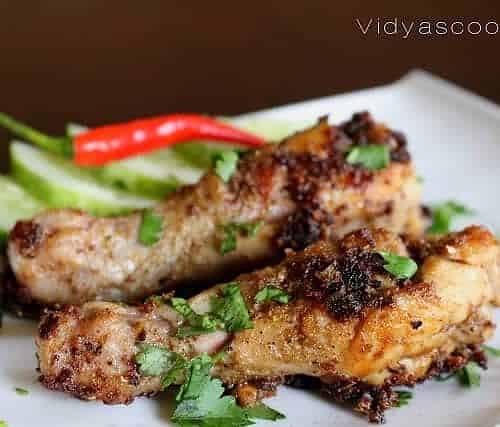 Licious Shahi Tangdi Kebab
Licious Shahi Tangdi Kebab can be prepared in a jiffy...Premium chicken drumsticks marinated with a royal and classic spicy mix of cardamom,black pepper, Kewra water, hung curd, cream cheese, and dried spices. The velvety tones are sure to feel like a song on your tongue.
Ingredients
Licious Shahi Tangdi Kebab
Instructions
Use a nonstick frying pan to cook. Place it on a fire stove on medium heat. Add a tablespoon of oil to the pan and swirl it around.

Once the oil is hot, add the marinated chicken one-by- one into the pan. Allow the surface to turn golden brown in colour. You can then turn the chicken over and cook with the lid on, on a low fire.

Once the meat's surface turns golden colour, remove the chicken pieces and place them on a serving dish.

Add a couple of teaspoons of water to the pan, place it back on a low fire, and allow all the drippings in the pan to dissolve in the water. The drippings will thicken in the pan.

Pour the drippings over the chicken. Sprinkle chilli flakes and freshly crushed black peppercorns.

Serve it hot.
Notes
Freshly marinated and packaged meats. very convenient product.