Recipe Taste
Not Specified
Yield / Serves
5 Servings
It is my nani's recipe which my mom used to make and now I am making…… It tastes yummy….
Desi Katchcha Kharbooja i.e. Desi Raw Muskmelon - 2 Pcs.
Katchcha Aam (Raw Mango) - 2 Pcs. (Grated)
Peeli Sarson (Mustard Seeds) - 4 tbsp
Saunf (Fennel seeds) - 4 tbsp
Haldi Powder (Turmeric Powder) - 1 tbsp
Red Chilli Powder (Lal mich Powder) - 1 tbsp
Kalaunji (Onion Seeds) - 1 tsp
Namak (Salt) - 2 tbsp (adjust acc to taste)
Sarson tel (Mustard Oil) - 4 Cup
Kabuli Chana (Chickpeas) - 5 tbsp
Soak kabuli chana overnight in water
Grate raw mango, and add all other spices i.e. saunf, sarson, haldi, laal mirch, kalaunji, salt, kabuli chana.. Mix it thoroughly.
Cut the muskmelon from centre such that it does not splits in two pieces. Remove the seeds.
Fill the mixture mentioned in step 2 in the space of seeds in the muskmelon. Press it with hands so that it get mixed and combines.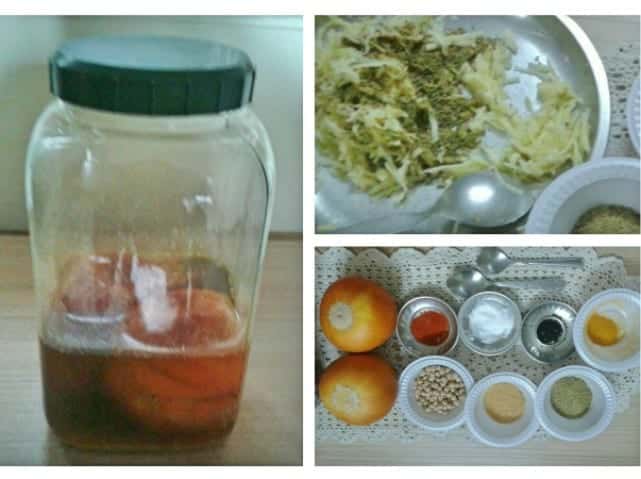 Put the muskmelons in step 4 in a jar and fill it with sarsoon ka tel till the muskmelon sinks and press it.
Keep it in the sunlight for atleast 4 days.Its ready to be served with chappatis etc after 4 days....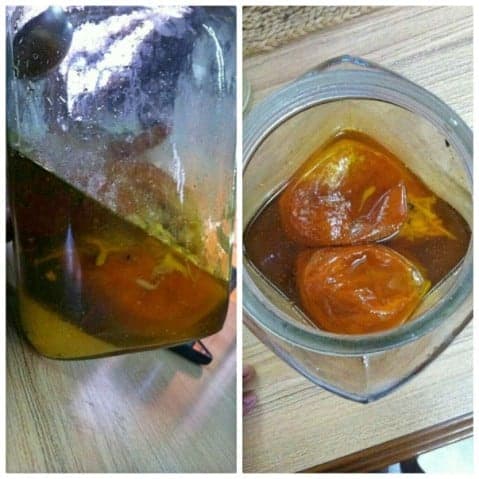 How useful was this post?
Click on a star to rate it!
Rated 5 based on 3 votes
Be the first to rate this post.