Recipe Taste
Not Specified
Yield / Serves
3 Servings
1 TEASP GARAM MASHALA POWDER
7-8 CLOVES OF GARLIC CHOPPED
NAAN DISC (MAKE FROM NAAN DOUGH)
MIX SALT,CUMIN & CORIANDER POWDER,GARAM MASHALA POWDER, CHOPPED CORIANDER WITH MINCED MEAT WELL AND MAKE A FINE PASTE IN MIXER.
MAKE BALL SHAPED DUMPLING & FRY IN 2 TBSP HOT OIL ON PAN.
IN A PAN HEAT UP 2 TBSP OIL.FRY ONION WELL.NOW ADD CAPSICUM AND TOMATO KETCHUP.SAUTE WELL.NOW ADD RED CHILLI POWDER.
ADD LITTLE WATER AND MAKE GRAVY.POUR THIS GRAVY IN A TIN CAKE MOULD.POUR THE FRIED CHICKEN BALLS IN THIS.ADD CHEESE FROM TOP.
NOW COVER THIS POT WITH A NAAN DISC.APPLY BUTTER BRUSH FROM TOP.
PREHEAT OVEN @180 DEGREE FOR 10 MINS.THEN COOK IT FOR 20 MINS @180 DEGREE.
SERVE HOT WITH NAAN OR RICE.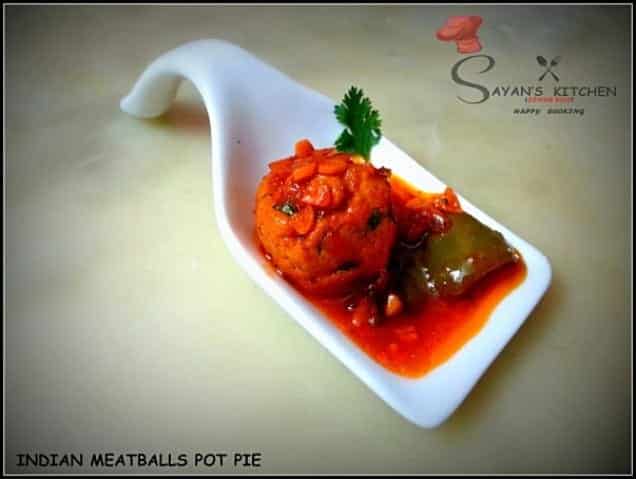 How useful was this post?
Click on a star to rate it!
Rated 4.5 based on 2 votes
Be the first to rate this post.