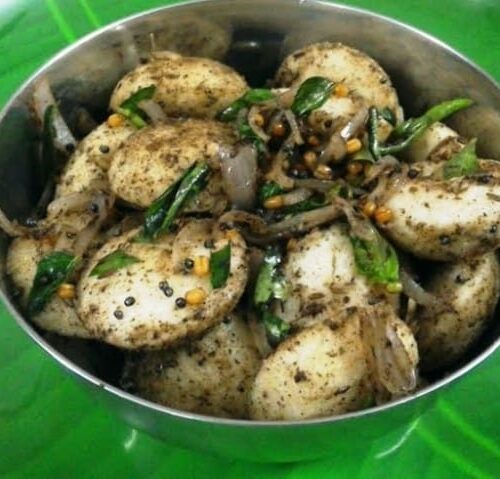 Idli Pepper Fry
3 June, 2015
A quick shallow fry and healthy snack or starter or tiffin that is suitable for all age group. Any traditional food made with small twist makes it more attractive and kids welcome them....
Ingredients
Mini idlis or usual idlis cut into quarters: 1 large bowl

Oil 2 tea spoons Ghee 1 tea spoon

Cumin seeds 1/2 tea spoon

Mustard seeds and urad dal 1/2 tea spoon each

Pepper powder 1 tea spoon heaped

Hing powdfer 1/4 tea spoon

Thin slices of onion from 1 onion

Slitted green chilli 2

Salt to taste

Lemon juice 1 tea spoon

Curry leaves and coriander leaves
Instructions
Heat a pan with oil and ghee. Saute it with mustard seeds, urad dal and cumin seeds. Add green chillies and onion and fry for few seconds. Add the Hing powder and curry leaves and stir well._x000D_ The onions need not be fried for long time. They should be crunchy. Now add the pepper powder and little salt. (Remember that the Idli batter already has salt)

Add the boiled idlis and mix gently.

Keep the flame low and allow the stuff to get shallow fry for 3 to 5 minutes.

Switch off the stove. Squeeze the lemon into it. Give a toss. garnish with coriander leaves.