Yield / Serves
3 Servings
Honey Chilli Potatoes tasty evening snack. Simple and easy to cook.
2 finely chopped green chilli
2-3 tablespoon corn flour
3-4 finely chopped garlic
Wash the potatoes and peel them clean. Take a pan heat 5 cups of water add a pinch of salt. Once the water reaches the boiling point, add the potatoes and allow to simmer on low flame till they are slightly soft. Stain the water and keep aside.
In a bowl, mix together chilly flakes, salt, corn flour and mix well. Keep aside for 3 to 5 minutes. Now add the potatoes and toss well so that the mixture completely coats them.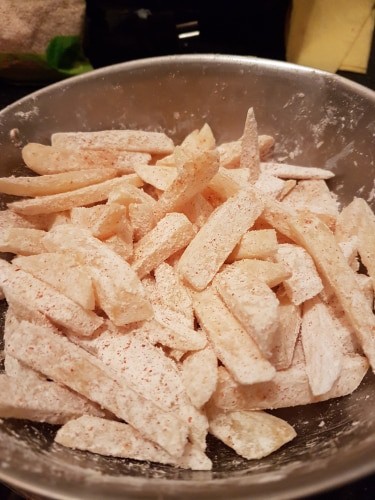 Heat oil in a frying pan over medium flame and deep fry the potatoes till they are crispy. You can also double fry them if the required crispiness is not attained at one go.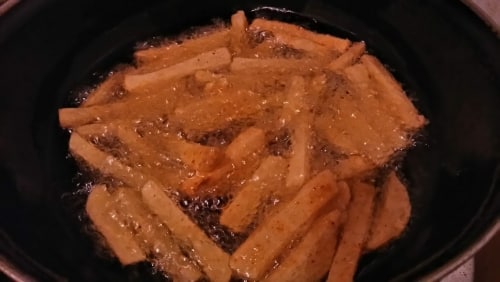 Drain excess oil and place them on an absorbent paper. Now heat a little oil. Add chopped garlic, green chilli, sesame seeds, vinegar, soy sauce, tomato sauce and salt cook for 3-4 minutes add fried potatoes and mix well.
Pour honey over the potatoes and garnish with spring onions.
How useful was this post?
Click on a star to rate it!
Rated 4.3 based on 4 votes
Be the first to rate this post.