Honey Almond Chocolate Fudge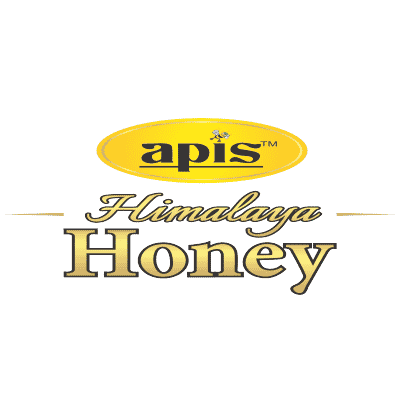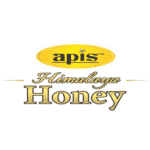 Yield / Serves
9 Servings
Calling all Chocolate lovers out there! Honey Almond Chocolate Fudge is an irresistible sweet treat for chocolate lovers.
1/8 cup ground roasted almonds
1/8 cup desiccated coconut
½ cup dark chocolate chips
Soak Almonds in hot water for an hour.
Meanwhile dry roast a handful of almonds, cool it completely. Grind them into a coarse powder. Measure 1/8 cup of this powder and set aside.
After an hour, remove the peels of the soaked almonds and grind to a fine paste with 4 - 5 tablespoons of water.
In a heavy bottom pan, mix almond paste, honey and sugar.
Turn on the stove in simmer flame, melt the mixture and boil it until bubbles are seen and a mild one string consistency is achieved. It took approximately 4 – 5 minutes.
Add butter and chocolate chips followed by vanilla extract, give a gentle mix and turn off the stove immediately. Let the vessel be on the stove.
After 2 minutes, remove the vessel and whisk until the mixture turns glossy with all the chocolate chips melted.
Allow it to cool for few minutes, and when the mixture is still warm mix the milk powder followed by the powdered almonds.
Transfer it to a tray lined with parchment sheet when it is lukewarm.
Spread it evenly using a spatula and sprinkle the desiccated coconut.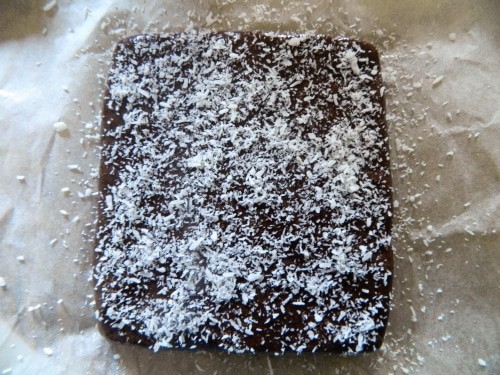 Allow it to cool and refrigerate for 1 – 2 hours. Slice and enjoy this yummy treat.
Cooking time includes refrigeration timing too.
Do not boil honey, sugar and almond mixture for a long time otherwise it will start crystallizing impacting the texture of the fudge.
Ground Almond powder gives a nutty crunch to the fudge.
Refrigerate the remaining fudge slices and bring them to room temperature before serving or serve cold fudge too. Either ways it's yummy!
How useful was this post?
Click on a star to rate it!
Rated 4.3 based on 4 votes
Be the first to rate this post.