Healthy Fast Food – Steamed Corn And Greens Popiah Recipe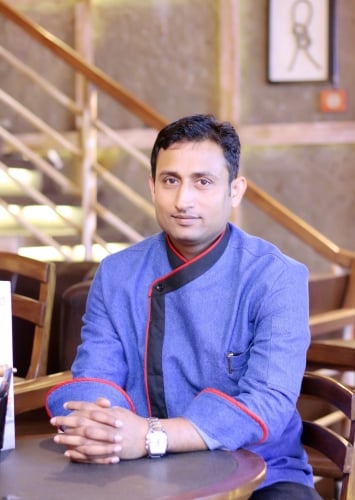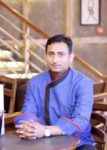 In collaboration with Executive Chef Swatantra Gautam
Yield / Serves
4 Servings
Spinach Leaves Shredded 150 gm
Pakchoy leaves shredded 100 gm
For Dressing - Jaggery 15 gm
Fresh Red Chilly Copped 1 gm
Corriander root Chopped 5 gm
Soak rice paper sheet in water for about 3 mins
Blanch corn, spinach and pakchoy for a while and drain all the water
Mix rest of the ingredients to make a stuffing, please check the seasoning as per your taste
Mix all the ingredients for dressing, make sure jaggery is dissolved completely
Prepare roll using rice paper sheet and the stuffing
Steam the rolls for approx 2 minutes
Serve hot with the dressing
About the author: Executive Chef Swatantra Gautam at Azaya Beach Resort Goa, holds 16 years of experience in the hospitality sector.
Prior to joining Azaya, he worked in the capacity of Corporate Executive Chef Name at DDG Hospitality (a unit of My Bar Delhi).
The celebrated chef is passionate about his mission to familiarize his compatriots and international guests with the incredible range of Indian food. He has also won a gold medal in All India Chef Competition at Bhopal conducted by National Council for Hotel Management and Catering Technolog
How useful was this post?
Click on a star to rate it!
Rated 5 based on 1 votes
Be the first to rate this post.