Fruity Paneer-Mango Pudding
Recipe Taste
Not Specified
Yield / Serves
4 Servings
healthy base of paneer in place of cake
1/2 cup mango pulp,1 cup cottage cheese(paneer)
1/4 cup cream,1 tbsp agar-agar powder
1/4th cup water,1/4 cup sugar
1/4 cup mango pieces and tutti fruttti to taste
tulsi leaves and glazed cherry for garnishing
Dissolve the agar-agar powder in 1/4 th cup of water. Keep it aside.
In a mixer blend the mango pulp, paneer, cream and sugar.
Take a bowl and mix both the blended mixture and the dissolved agar-agar powder.Keep it in the refrigerator for setting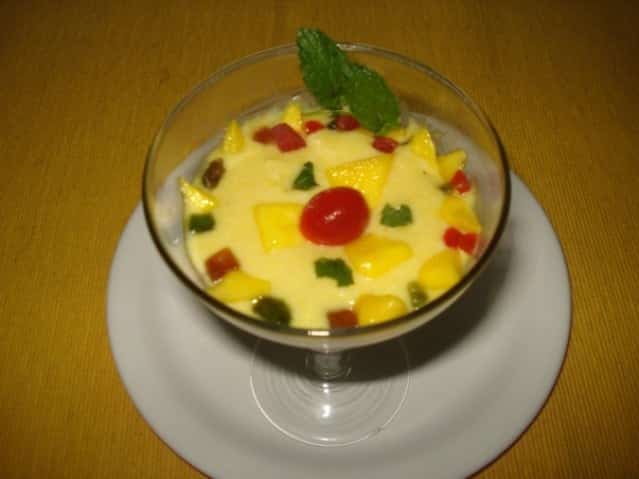 When fully set garnish with mango pieces, tutti fruttti , tulsi leaves and glazed cherry and serve chilled .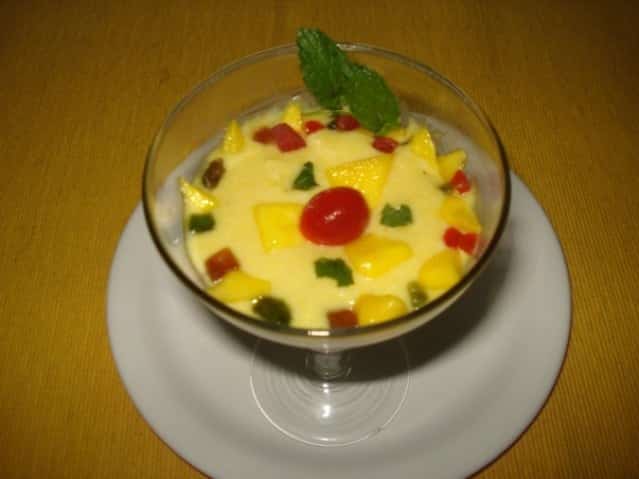 if you want any fruit of choice ,like pineapple or strawberry,replace it.
How useful was this post?
Click on a star to rate it!
Rated 4.5 based on 2 votes
Be the first to rate this post.