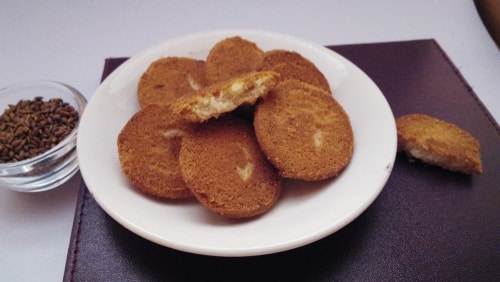 Flaxseeds Cookies
29 November, 2017
This type of recipe we never get in market. This is a rare and healthy cookies for kids. Flaxseed helps to loose weight.
Ingredients  
Refine flour 1 cup

Butter 50 grams

Sugar powder 2 tbsp

Flaxseed powder 1 tbsp

Cinnamon powder 1/2 tsp

Dried ginger powder 1/2

Pinch

of salt

Baking powder 1/2 tsp

Broken cashew nuts 2 tbsp
Notes
This cookies can be kept more than two weeks.