Recipe Taste
Not Specified
Yield / Serves
2 Servings
Sometimes we can change our taste, rather than fish curry I made fish ball curry.
200 gm steamed boneless fish
1 tsp ginger garlic paste
1/2 tsp cinnamon and nutmeg powder
Steam the fish and remove the bone. Mix soaked flat rice, bread crumbs and little salt.
Mash and give cylindrical shape then cut into small pieces. Keep in fridge for 30 minutes.Then bring out and fry keep separate.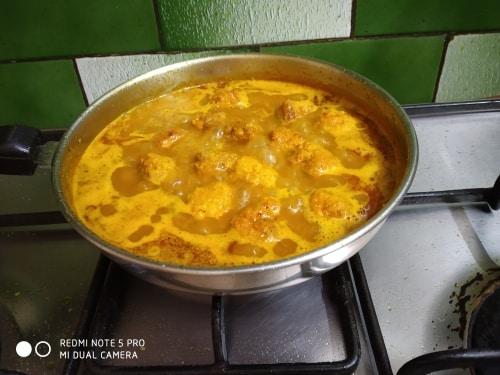 Heat oil in another pan then add ginger garlic paste, coriander powder, cumin powder, chilli powder and tomato puree. Stir continuously then add little water.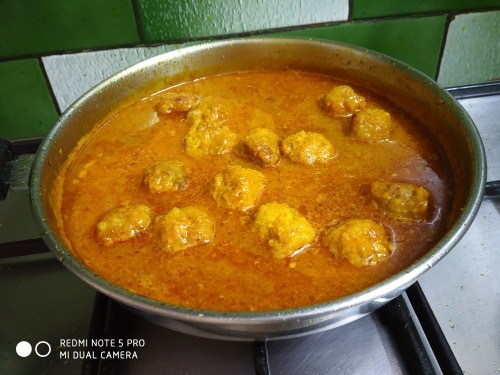 Let cook for a few minutes add the fish balls. Again cook add cinnamon and nutmeg powder. Switch off the flame.
Add coconut cream and mix properly garnish with coriander leaves. Serve with rice or chapati whatever you like.
How useful was this post?
Click on a star to rate it!
Rated 5 based on 3 votes
Be the first to rate this post.