Healthy Snack – Quinoa With Curd
Yield / Serves
4 Servings
Dry fruits – Black grapes, Almonds, Cashew
Boil quinoa for 15-20 minutes and let is rest for some time. It would taste best if you store overnight in refrigerator as it will also become chill. Hence always keep some boiled quinoa in your freeze and use it whenever required.
Mix curd and make it smooth with help of spoon and add Boiled quinoa.
Add all the dry fruits and honey. You are ready to enjoy this very simple and relishing dish.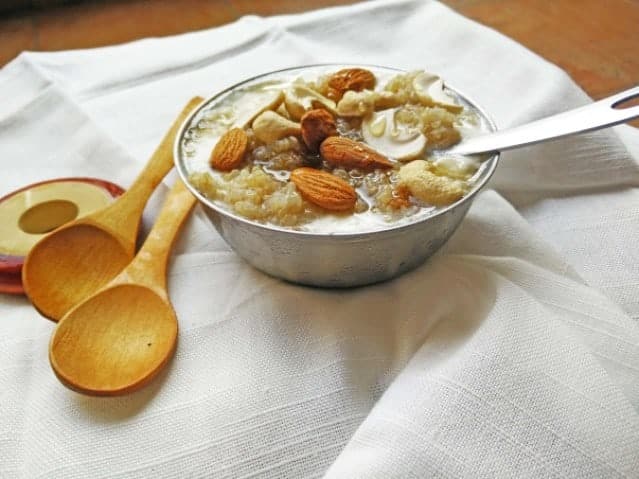 How useful was this post?
Click on a star to rate it!
Rated 4.3 based on 20 votes
Be the first to rate this post.