Deconstructed Fruits Chocolate
Yield / Serves
10 Servings
Prepare these delicious Deconstructed Fruit Chocolates in just 20 mins and satiate those powerful sweet cravings!
1/2 Dark chocolate compound ( I used Morde)
1 cup dry fruits ( Almonds, Cashews, Pistas) – Roasted and grinded
1/2 cup finely chopped / grated summer fruits ( Cherries and Plums)
Sprinklers for decorations
Melt butter in a pan on low heat. Add cream and let it simmer for 1 min. It should not be boiled rather simply heated.
Close the gas. Now make small chunks of your chocolate compound and keep it in a bowl. Pour butter cream mixture over the same and let the chocolate compound melt gradually. Keep stirring.
Once a smooth mixture is attained, add dry fruits and mix well. Now add summer fruits. Mix well again.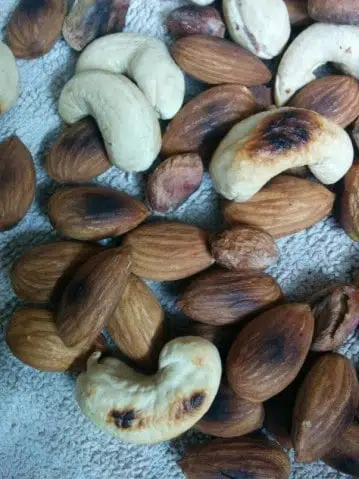 Pour the mixture into a baking tin. ( I used loaf tin)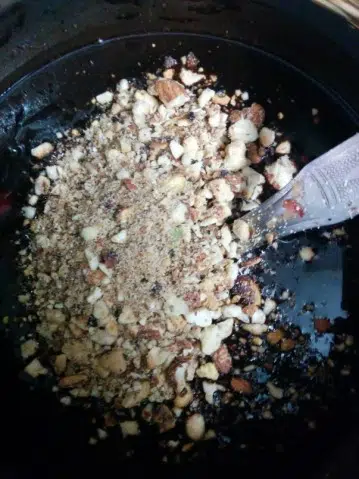 Cover it with transparent sheet and let it rest in the fridge for at least 1.5 hours.
Now, after 2 hours take it out and scoop it into tiny moulds. Mixture will be bit runny. Plate it nicely using cocoa powder and cherries.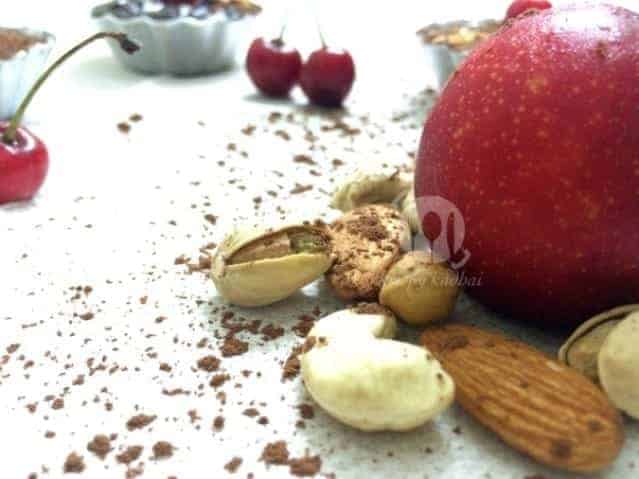 You may also sprinkle some grated fruit skins for more divine looks. Keep it in fridge for another 15 mins.
Deconstructed Fruits Chocolate is ready to be served!:)
This chocolate delight is very very quick to make and is really impressive to lure your guests. Whip it using your favorite flavors and let everyone travel to heaven for a while…ofcourse!!!😀
How useful was this post?
Click on a star to rate it!
Rated 4.7 based on 3 votes
Be the first to rate this post.