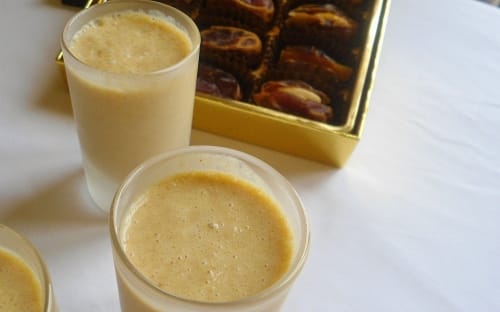 Dates Milkshake
Making the kid to eat dates is tough but to make them drink milkshake is easier.Make this healthy shake and feed the kids.
Ingredients
Dates- 5 to 7

warm milk- 14 cup

chilled milk- 1 cup

ice cream- a big scoop

preferably vanilla flavor
Instructions
De seed the dates and chop it.Soak it in warm milk for some time.

To the mixer/blender add the soaked dates with that milk,chilled milk,and the ice cream.Blend it well.

Pour in to glass and serve.