Dahi Vada With Mango Chutney
Recipe Taste
Not Specified
Yield / Serves
2 Servings
Dahi vada is an old recipe. Curd is good for digestive system. It is also one of my favourite recipe.
1 cup sweet mango chutney
1 tsp roasted cumin powder
1/2 tsp red chilli powder
1/2 tsp black salt powder
1/2 cup chopped dry fruits
Take a mixing bowl add urdh dal paste and whipped. For test put a pinch of batter into water it will float. Then add chopped dry fruits.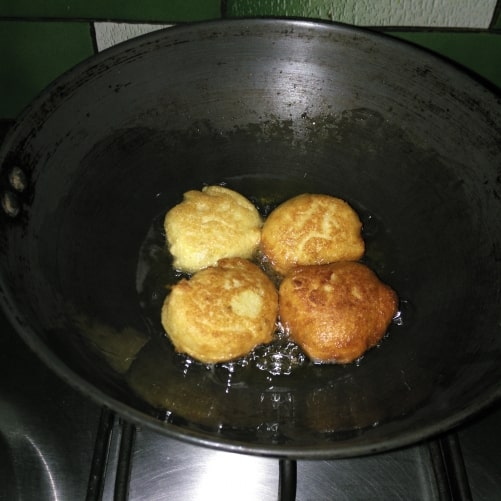 Another side keep water in a bowl with little bit salt. Now take a frying pan heat oil and dip fry. Then dipped in salt water.
Take another bowl whipped curd with salt and sugar. Take out vada from water squeezed and dipped in curd.
Now take a serving plate add vada with curd, sweet mango chutney, black salt, roasted cumin powder, red chilli powder, chat masala, mints and sew.
Good for snacks or after meal.
How useful was this post?
Click on a star to rate it!
Rated 4.7 based on 3 votes
Be the first to rate this post.