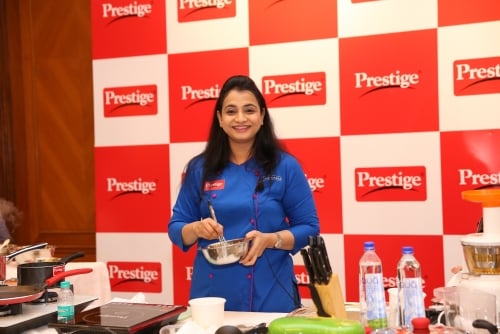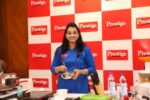 Yield / Serves
2 Servings
Chicken ( boneless thigh pieces cut into cubes) - 600 gms
Orange juice ( fresh) - 1/2 cup
Add all the remaining marinade ingredients in a bowl.
Add the chicken pieces, allow to marinate for half an hour.
Thread the marinated chicken on the skewers.
Heat 2 tbsp oil in a grill pan and fry the chicken on both sides, till done.
In a separate pan boil butter, onion, orange juice, chicken stock and lemon juice till you get a sauce consistency.
Drizzle the sauce on chicken skewers and serve.
MasterChef session 2 Runner up and celebrity Chef Shazia Khan demystified 'nouvelle cuisine' for the home cook at a food tasting event. The event was hosted by TTK Prestige, showcased Chef Shazia demonstrating the ease of recreating Michelin star quality food at home and reiterating the importance of sourcing fresh local produce and quality ingredients for fine tasting food. This Recipe uses "Juicer" and "Omega Cookware" which has been newly launched by TTK Prestige.
How useful was this post?
Click on a star to rate it!
Rated 4.3 based on 4 votes
Be the first to rate this post.