Recipe Taste
Not Specified
Yield / Serves
2 Servings
Basa fish contains Omega-3 fatty acids. bass helps keep healthy and lower risk of chronic diseases including heart disease.
1/2 tsp red chilli powder
1/2 tsp black pepper powder
Cut into small pieces and marinate with lemon juice.
Sprinkle with red chilli powder.
Take a mixing bowl, add rice flour, egg, salt, red chilli powder, black pepper and mixed herbs.
Dip the small pieces of fish into the batter.
Now add oil and fry them crispy.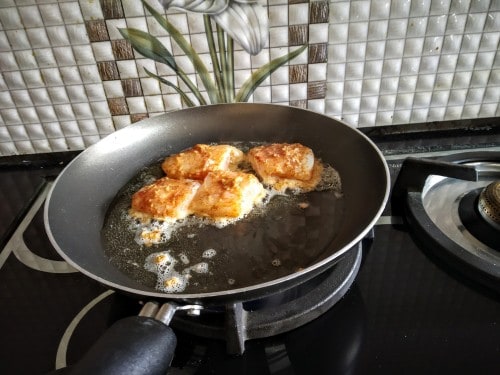 Flip the other side, both sides should be crispy.
In the same pan saute the par boiled potato.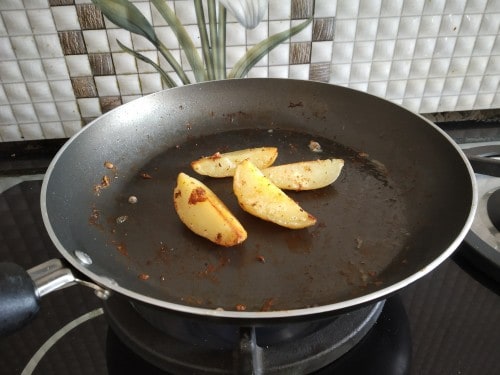 Serve with lemon wedge, potato and tomato garlic sauce.
You can see the image, how soft inside and outside crispy.
More Basa fish recipe on my blog
How useful was this post?
Click on a star to rate it!
Rated 5 based on 1 votes
Be the first to rate this post.