Recipe Taste
Not Specified
Yield / Serves
4 Servings
These poories are made of natural ingredients for the colour.
Multi purpose flour 2 cups
Spinach 1 cup(blanched and blended)
Divide multi purpose flour in three parts.
Take one part of flour ,add salt and make a tight dough of plain flour.
Take another part of flour, add salt and beetroot and make a tight dough.
Like this make the third dough with spinach.
Keep aside all three dough.
Now roll the green flour and keep aside.
Like this roll plain flour.
Roll all with a rolling pin.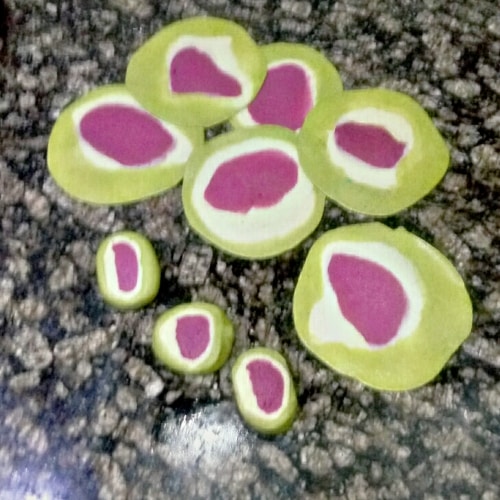 Fry all poories both sides equally in pre heated oil.
Poories are ready to serve.
How useful was this post?
Click on a star to rate it!
Rated 4 based on 1 votes
Be the first to rate this post.