Colourful Meringue Kisses
Yield / Serves
6 Servings
Delightful sweeties made with eggs and sugar for any occasions.
Fine or powdered Sugar - 1/2 cup
Cream of tartar - 1/8th tsp (if not available, just add the same amount of salt)
Vanilla extract - 1/4 th tsp
Gel colours (I have used blue, pink and yellow)
Whisk the egg whites to form a froathy foam. Then add the cream of tartar or salt and continue whisking till it forms soft peaks.
Now slowly add the sugar whilst whisking, add the vanilla extract and whisk till it forms hard peaks.
Divide the mixture into 3 parts and add the gel colours using toothpicks dipped in colours into the mixture respectively. Mix the colours.
Now put the 3 mixtures into piping bags fitted with a rose nozzle and pipe dollops of the mix into a baking tray lined with a butter paper.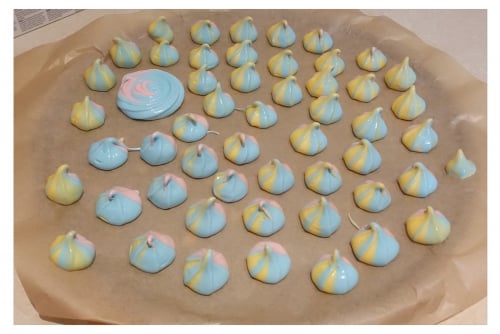 Bake them in a preheated oven at 100 degree celsius for 1.5 hrs. Allow them to cool.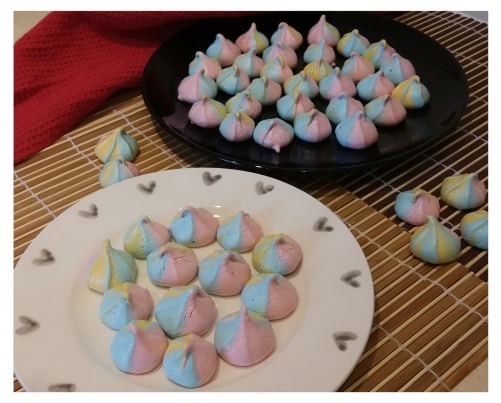 How useful was this post?
Click on a star to rate it!
Rated 4.4 based on 5 votes
Be the first to rate this post.