Choco Fudge Popsicles Valentines Day
Yield / Serves
4 Servings
Bored of chocolates?This valentine try something new for your lovemate,this cold dessert would really add colors to your special day.
Granulated sugar - 2 tbsp
Chocolate bars or compound - (half cup)
Cornflour powder - 3/4 tbsp
Take pan add cocoa powder,sugar,chocolate bars,cornflour half of the milk(1/2) . Whisk it well. Now again add the rest of the milk. Stir it nicely to avoid lumps.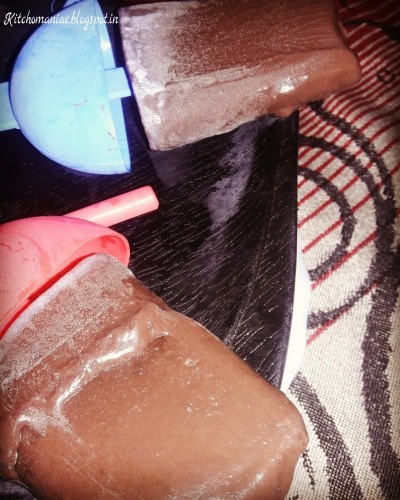 Now switch on the flame and cook this briefly, till it bubbles slightly. Stir it from the bottom to avoid the chocolate to get stick to the bottom. Take it off.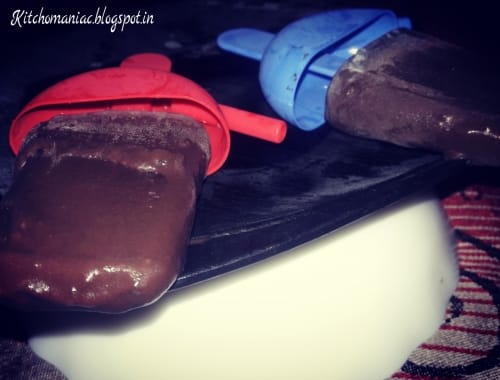 Let it cool for some time.(10 - 15 minutes) Pour it into the mould. Deep freeze it for 4 to 6 hours.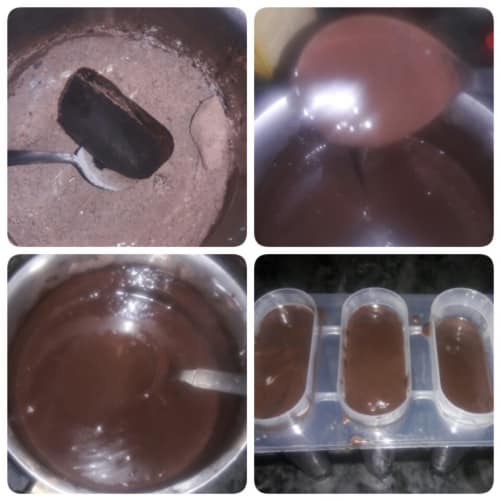 Enjoy the freezed cool cool!! Popsicle!!
How useful was this post?
Click on a star to rate it!
Rated 4 based on 1 votes
Be the first to rate this post.