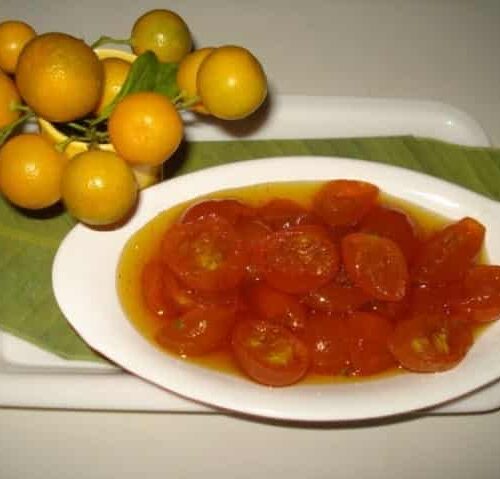 China Orange Instant Pickle (Narungi Ka Khatta - Meetha Achar)
4 May, 2016
china grass pickle is like lemon sweet pickle,but it is instant ,cooked in sugar,salt and juice .
Ingredients  
Instructions 
Wash china oranges and wipe with a dry cloth.

Keep them whole in a broad pan and cook for 5 minutes, stirring in between ,to soften the peel .

Cut each into two and remove the seeds and reserve the juice. Now mix whole spices, salt and sugar in juice and cook till sugar melts.

Add China oranges and cook only for 2-3 minutes. Add lemon juice and red chili powder and cook for 2 minutes. Remove whole spices.

Remove from heat, cool and fill in dry jar
Notes
Sugar syrup should be thick, not watery china oranges should be orange and firm
Taste will be better after 10 days. Keep it in refrigerator best results.