Recipe Taste
Not Specified
Yield / Serves
2 Servings
This is very easy salad. Those who like chicken they can make this recipe.
Take a mixing bowl add shredded boiled chicken, lemon juice, black pepper, black salt, rock salt, honey, tomato garlic sauce. Mix well.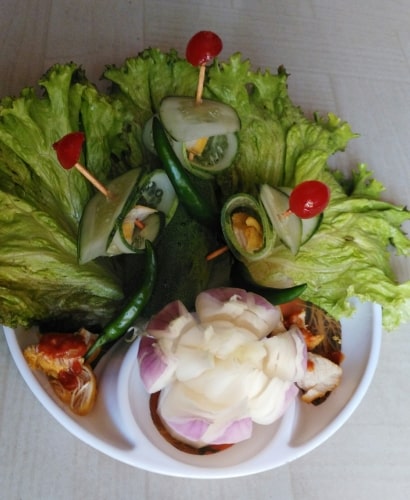 Take a serving plate spread lettuce and onion. Prick cherry tomatoes, cucumber sliced with chicken. Then arrange with green chilli.
This salad can be serve with full meal.
How useful was this post?
Click on a star to rate it!
Rated 4.5 based on 4 votes
Be the first to rate this post.