Cheesy Paneer Chilli Parcel
Yield / Serves
2 Servings
11/2 cup processed cheese, grated
1 cup homemade cottage cheese/paneer, crumbled
1/2 cup green capsicum, finely chopped
1 tbsp green chillies, finely chopped
1 tbsp coriander leaves, chopped
1 tsp crushed black pepper
1/2 cup all propose flour slurry
How to make stuffing: In a bowl, add cottage cheese, processed cheese, capsicum, green chillies, coriander leaves, salt, pepper, oregano, chilli flakes and mix it well.Make the balls of it and keep it aside.
How to make parcels: Cut one samosa strip into 4 strips. Place one strip horizontal and in center apply slurry, place another strip vertically and make cross.
Now put the stuffing in center.Cover all the edges.Make sure to apply slurry to sill it.
Prepare other parcels likewise.Deep fry them until they become golden brown.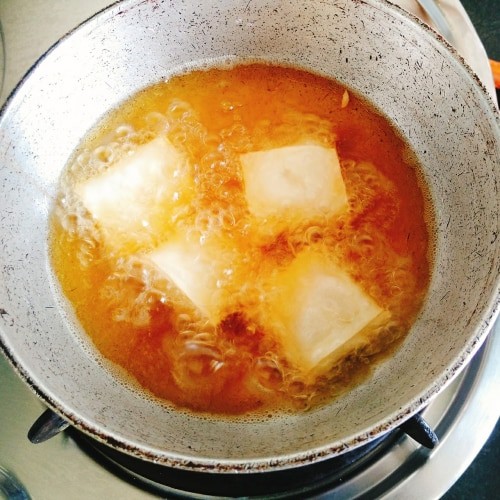 Remove them from heat and place them on tissue paper to absorb extra oil.Serve it hot with tomato sauce!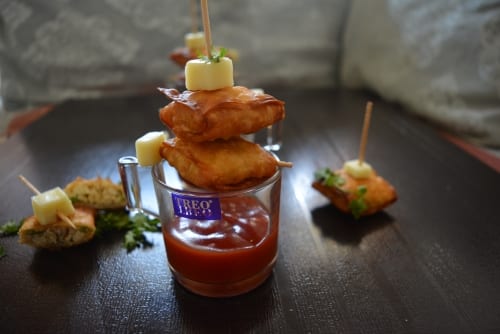 How useful was this post?
Click on a star to rate it!
Rated 4.8 based on 4 votes
Be the first to rate this post.