Cheesy Cinnamon Bread Rolls….
Recipe Taste
Not Specified
Yield / Serves
2 Servings
It is simple but yummy dish easy to make with very few ingredients.
Almond powder or flakes--1tbls
Cut off the crust of the bread. With a rolling pin, flatten bread
In a small bowl combine cream cheese and 1/2 powdered sugar almond until well blended
In a separate bowl combine sugar and cinnamon - set aside
Spread 1 - 1½ tablespoons of cream cheese mixture onto each flattened bread piece and roll up.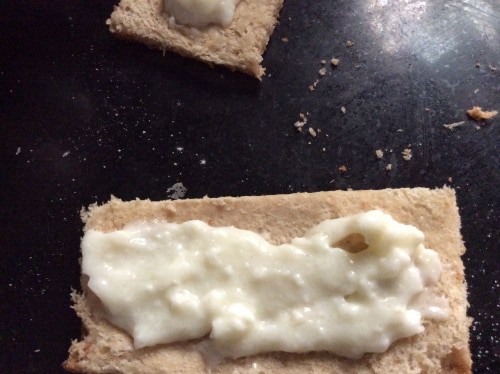 Brush the rolled bread with melted butter and then into the cinnamon and sugar mix. Place on an ungreased cookie sheet. Repeat for remaining pieces of bread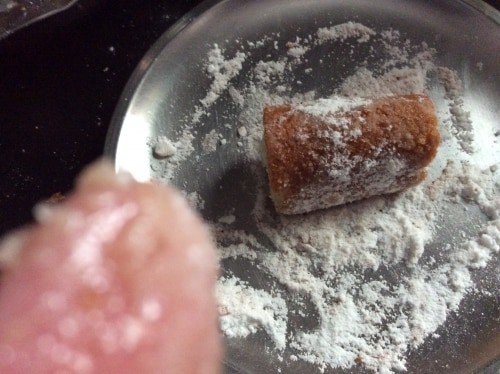 Bake at 200 or grilled for 10-15 minutes until golden brown. Serve warm Crispy Rolls are ready....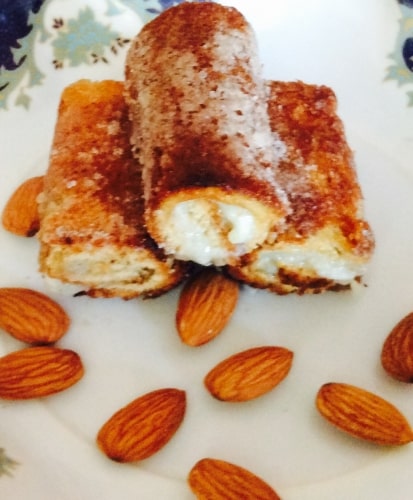 How useful was this post?
Click on a star to rate it!
Rated 4.7 based on 3 votes
Be the first to rate this post.