Recipe Taste
Not Specified
Yield / Serves
4 Servings
Clarified butter - 1 tbsp
Cardamom powder - 1/4 tsp
Boil the milk in the heavy bottom vessel .When it boiled switch off the flame and add the lemon juice and cover the milk. .After few mins milk fully curdled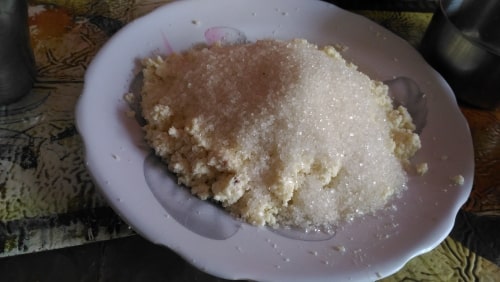 Strain the cheena in a muslin cloth and wash in a fresh water for 2 - 3 times .Hang the cheena in a muslin cloth for half an hour .Now we get soft paneer We mash the paneer very well and add rava and mix well.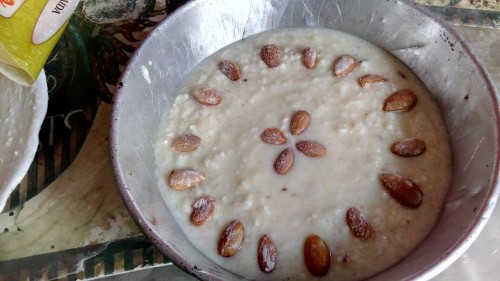 Add sugar,clarified butter and cardamom powder and mix well. Pour the mixture in the dish and at the top add the almonds Preheat oven for 10 mins in 180 ,c and and bake for 30 mins. Enjoy with cheena poda.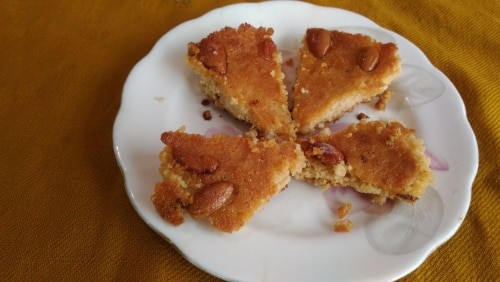 How useful was this post?
Click on a star to rate it!
Rated 4 based on 1 votes
Be the first to rate this post.