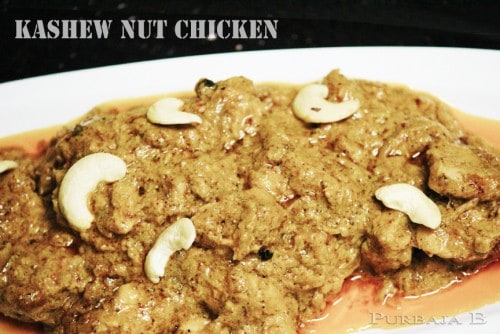 Cashew Nut Chicken
10 September, 2016
Ingredients
1

Pack of Licious Marinated Boneless Chicken

Whole Cashew Paste 10 nos

Yogart/ Set Curd 2 tbsp

Kashmiri Red Chilli Powder 2 tsp

Onion 4 Medium Size

Julienne Cut

Garlic 2 tsp

Black Pepper Powder 1 tsp

Red Chili Powder 1tsp

Mustard Oil 2 tbsp + 1 Tbsp

Butter 1 tbsp

Sugar 2 tsp

Salt to Taste

if needed

Water 1/2 cup
Instructions
Add Yogurt,Cashew Paste, Chilli Powder (Kashmiri & Regular), Black Pepper Powder & 1 Tbsp Mustard Oil in the pack of Licious Marinated Chicken. Let it set for 5 mins

Heat 2 tbsp of Mustard oil in a non Stick Pan . Add Onion and sugar and Fry until it becom translucent (about 3 min in high heat). Add Garlic paste and fry for another 2-3 mins.

Add Liscious Marinated Boneless Chicken into the Pan, Add 1/2 cup of water into it & cover the pan with lead & bring down the heat from High to low .

Once it start releasing oil from sides, set your oven at high flame & start sauteing . Continue sauteing for 3-5 min

adding I tbsp of Butter into it & served with Paratha, Nan or Kulcha.
Notes
Do not over heat mustart oil in this recipe. One can Replace mustard oil with same or lesser amount of any cooking oil. To get best result one can use kadai made out of Iron. To make it more richer one can add few strands of Saffron into it.