Yield / Serves
3 Servings
A creamy filling carrot soup best had at any time of the day
1.Wash and roughly chop the carrots and tomato.
2.Peel the potato and roughly cube the potato.
3.Add in a pressure cooker,the chopped carrots,tomatoes,potatoes,peeled garlic cloves,bay leaf and a cup of water.
4.Cook in medium flame for three whistles.
5.Switch off and let the pressure release on its own.
6.Check for doneness and let it cool.
7.Discard the bay leaf and blend everything together into a smooth puree.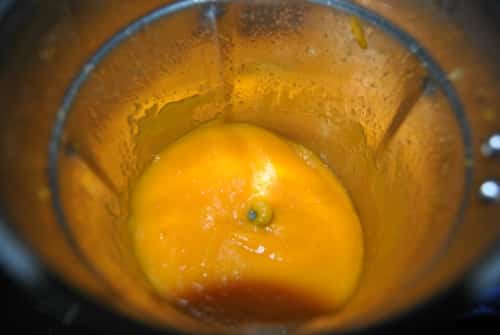 8.Heat butter in a pan and add the carrot puree.
9.Add salt,pepper powder and cumin powder.
10.Adjust the consistency by adding more water.
11.Simmer for two minutes and serve hot.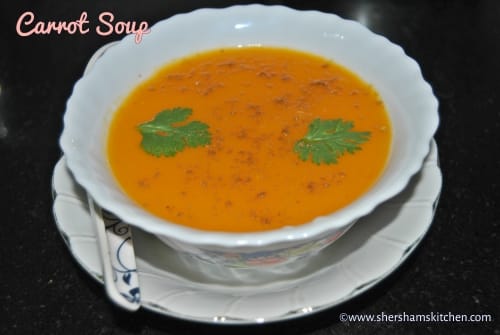 Potatoes are added to give thickness to the soup.You can avoid or replace it with sweet potatoes.

Butter can be replaced with olive oil.
How useful was this post?
Click on a star to rate it!
Rated 5 based on 4 votes
Be the first to rate this post.