Yield / Serves
3 Servings
Mini gulab jamun baked and hot…
BOIL THE MILK WITH SUGAR UNTIL IT BECOMES THICKEN.
NOW ADD CUSTARD POWDER AND STIR WELL.BOIL FOR 5 MINS.
PLACE THE GULAB JAMUNS ON A BAKING TRAY.POUR THE MILK MIXTURE.
BAKE IN A PREHEATED OVEN FOR 10 MINS @180 DEGREE.
SERVE HOT AFTER GARNISHING WITH CHOPPED DRY FRUITS.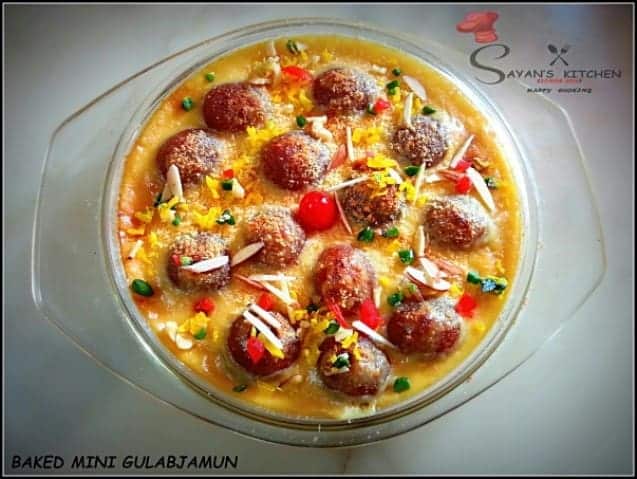 How useful was this post?
Click on a star to rate it!
Rated 4.3 based on 3 votes
Be the first to rate this post.