Recipe Taste
Not Specified
Yield / Serves
4 Servings
Experience the goodness of baked potatoes without using an oven Roasted potatoes stuffed with cheese n flavorful spices.
4 large size boil potatoes
1/3 teaspoon black pepper powder
Some fresh chopped coriander leaves
Rinse and scrub potato, removing any dirt. Boil potatoes till cooked. Pierce a fork into the potatoes then fluffing the pulp with a fork and hold over a flame till slightly roasted, keep aside
Traditional toppings include salt, black pepper powder, grated cheese and coriander leaves.
Baked cheesy potatoes r ready to serve. Serve this at teatime.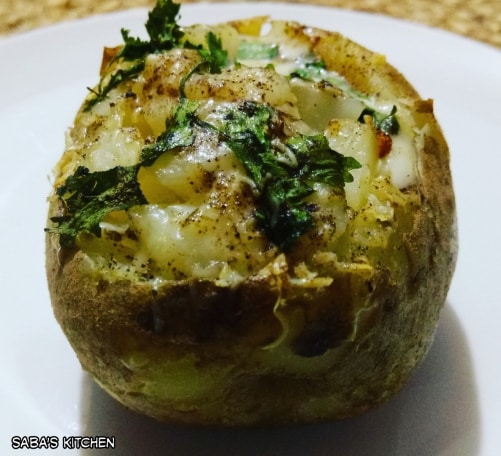 Use caution when opening the potato to add toppings, as steam will release.
How useful was this post?
Click on a star to rate it!
Rated 4 based on 1 votes
Be the first to rate this post.