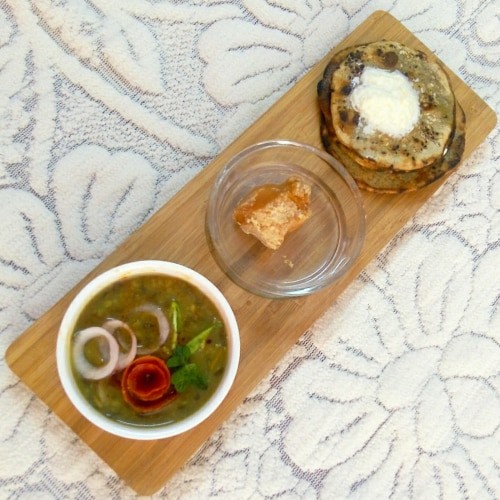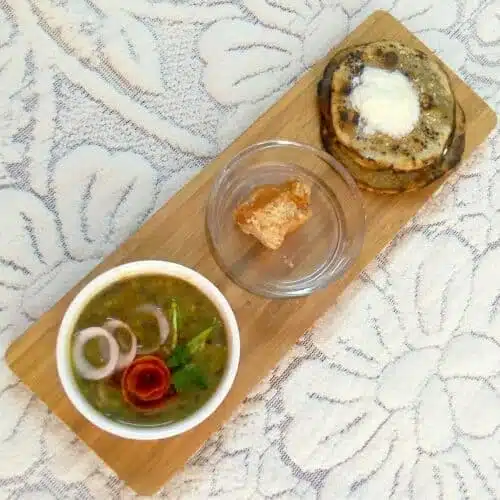 Bajre Ki Roti
31 January, 2018
In India bajre ki roti used to make specially in winter. Bajra is a grain which is a millet .
Ingredients  
Pearl Millet flour 1cup

Salt to taste

Ghee for greesing

Water as required
Instructions 
Mix all ingredients and make a soft daugh.

Take lemon size daugh and shape it with your hands .

Cook on a pre-heated tawa on a low flame. spread some sesame seeds and flip.

Now bake directly on low flame.

Spread ghee and serve with black gram and jagerry.