Woo Your Non-Vegan Friends by Vegan Bites
Las Vegas is one of the most populated cities of US which is a favorite tourist's destination across the globe and is also known for its fine dining amongst various other alluring things. This list of various Vegan recipes will demonstrate how concoction of various spices and plants will help you serve your guest the delight of ambrosia.
Here is a list of recipes which one can be relished anytime to excite any non-vegans with these unique and healthy savors.
Tacos

Smoothies

Hot Peanut Stew

Vegetable Soup

Thai Peanut Fry

Tofu Scramble

Brown Rice Penne Pasta

Rice Paper Spring Roll

Bowl of Black Bean Burrito

Vegan Garlic Alfredo
Tacos
To bask in a delish tacos rich flavors and spices you don't have to be a vegan necessarily as they are so much appetizing and delicious that even a non-vegetarian is going to love it. When there is a perfect assortment of spices, crumbled tempeh and tofu anyone can go bananas over it.
It can also be enjoyed by using marinated Tofu cubes and then baking it to achieve the best savory of Tacos. It can be served with tahini sauce which will stir the tangy flavor in it. This Taco will not only serve you with delightful experience but also foster you with the goodness of proteins and nutrients of plants. Moreover, this doesn't taste like boring healthy food which is consumed just for the sake of good health.
Smoothies
Smoothies are all time favorite for all and no matter you are a vegan or not you are going to love it. Smoothie's recipes can be experimented as per your taste and health needs. A smoothie doesn't make you feel that you are having vegan's recipes. These recipes are healthy as well as tongue-friendly. While experimenting with smoothies you are ceaseless to make your own choices. You can enjoy a blend of avocados and nut milk.
You can conquer the heart of your non-vegan friends by serving this delectable smoothie which is a combination of pineapple, mango, banana, and savor of coconut will flourish a scrumptious blend.
Hot Peanut Stew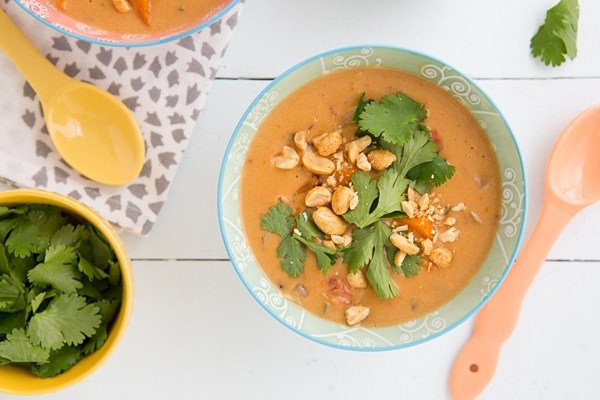 Peanut Spew is a complete win-win meal for you to astonish a non-vegan friend of yours. It is an embellishment of chickpeas and butternut squash. The recipe is based on the blend of various spices, cumin, ginger, red onion, etc. Its taste is enhanced by using tomato paste which is optional. This recipe combines a perfect fusion of flavoring ingredients which will boost your mood.
Vegetable Soup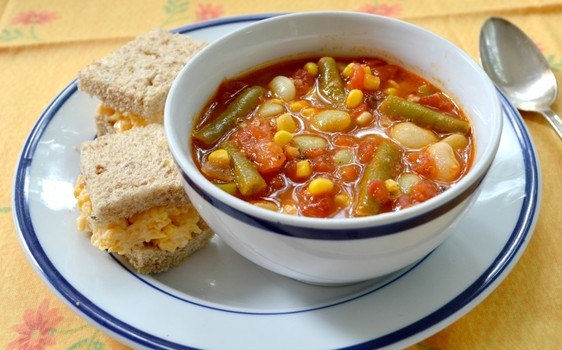 Soups are a darling for everyone in winters but it can be enjoyed in any season. This recipe is surprisingly a part of Vegans diet but even non-vegans can luxuriate in the flavorous taste of Vegan soups. There is an extensive variety of soups which you can serve your non-vegans with mouth-watering recipes. You can adore your chili lovers & meat freak friends with fried eggs & avocados.
These succulent soup recipes can experiment with veggies of your choice. You can prepare lentils soup with the added flavor of lemon which will not only stimulate the hunger but will also soothe your tummy.
Thai Peanut Fry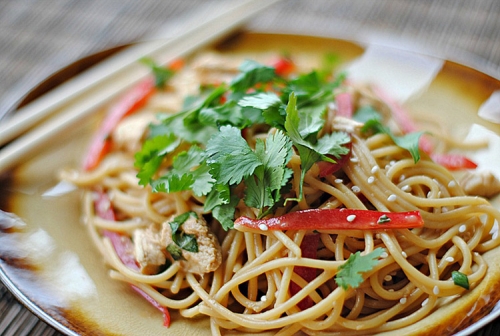 This is another tempting meal in this list which will serve your guest with finger-licking experience. You can fuse frozen stir-fry vegetables with crushed red peppers making your guest contended with the irresistible taste. Peanuts are not just salubrious but also best-loved by many. You can also try this for a morning breakfast or it can be enjoyed with a cup of coffee.
Tofu Scramble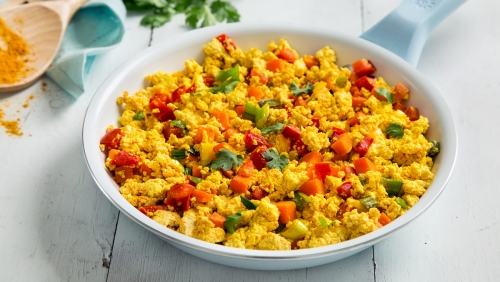 This recipe is meant to bestow enticing experience to anyone whosoever devour this irresistible dish. The tofu scramble can be enjoyed anytime in a day and you can augment the taste of it by stir frying it. It can be served the healthier salads Vietnamese spring rolls and perfectly baking the crunchy peanuts to accomplish the best of its taste. This fantastic meal is super easy to prepare and heart-winning for sure.
Brown Rice Penne Pasta
The Brown Rice Penne Pasta Succumbed to the relishing taste of brown rice penne pasta which is insanely good and will confer as an ideal meal. You can add hemp seeds or cashew nuts to this recipe with spinach leaves, lemon juice (to add taste). You can also add avocados to the ingredients to prepare an avocado sauce. You can enjoy these recipes at home or you can also check ​​​​​​​Swiggy Offers online.
Rice Paper Spring Rolls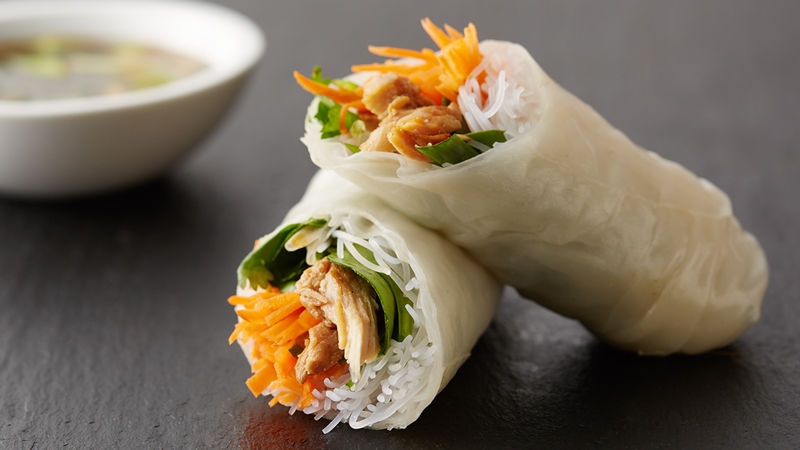 The tang of flavors can be added to your bowl of spring rolls by combining the flavor of magical herbs and spices. This recipe can be nourished with basil leaves, mint, brown sugar, lime juice fish sauce, rice noodles and various veggies of your choice which will add on the goodness of health to this dish.
Bowl of Black Bean Burrito
The succulent taste of black beans can offer the burrito with the luxury of taste and it can be complemented with cashew chipotle cream sauce. The backbone of Burrito is its filling which imparts a unique taste to it. Supplement the taste and nutrition by adding cabbage, corns, and avocados.
Vegan Garlic Alfredo
Surprise everyone by ditching butter or oil to prepare this astonishing dish which doesn't require a long list of ingredients. You can sprinkle the magic of taste by just embracing this heavenly dish with vegetable broth, cashew butter, brown rice flour, and apple cider vinegar etc., and enrich the flavor by adding ginger.
Now, Surprise your family & friends to demonstrate the tastier vegan dishes which are extremely rich in flavors and piquancy as well as stirring their souls with joy. We have included these dishes on the list because they have rave among the masses. In order to be a vegan, you don't have to be contingent only on plant diet which lacks taste. This extensive variety of meals listed above will bring out best of vegans recipes to woo any heart.