Dreamed of publishing your recipes and becoming the top sellers?
Nothing can be as yummy as the recipes from your mother's kitchen. Traditional family recipes are like a treasure for the culinary world. These recipes have provided a new trend to the food industry. If you have such authentic recipes and food ideas and want the world to know about it, publishing them is the best option. Your recipes can get you the stardom, but if you don't know how to start, this article will help you get those secrets, behind the top culinary artists and food makers have used, to become known and popular to the world.
Booklet printing gives your recipes a new look
Popular chefs have used the most traditional idea of booklet printing. The Michelin stars Chef, Gordon Ramsay has written more than 40 books in his career till date. He has published various genres of cookbooks, many of which have become bestsellers around the world. Ramsay has become one of the best-known and most influential chefs in the UK with the British series such as Hell's Kitchen, The F Word, and Ramsay's Kitchen Nightmares. Gordon knows how important it is to eat well and his ultimate collection of recipes he has composed in various cookbooks that you'll enjoy cooking and eating.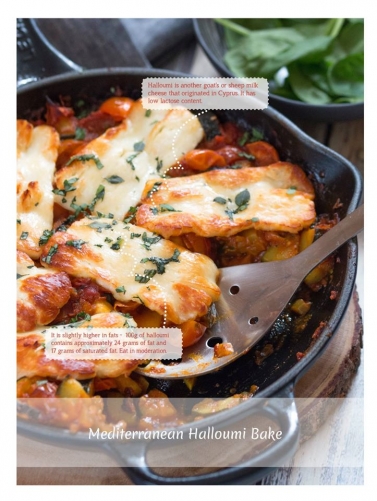 Gordon Ramsay's cookbooks have everything from homemade simple recipes to multi regional cuisines. The books of Gordon Ramsay justify the importance of booklets printing in an amazing way. The cookbooks of Gordon Ramsay will give you a realistic explanation of the recipes you are reading. The designs and pictures of the recipes are mouth watering and eye catchy. 'Gordon Ramsay's Ultimate Home Cooking' is a collection of over 120 delicious recipesfrom his years of experience in the professional kitchens. The most critical element of his cookbooks is the high resolution images of the finished dish. The image that captures every reader's attention.This book is all about the pleasure of cooking home-cooked food with family and friends. 
Re-create your Simple Home Recipes with Gordon
Home cooking has to be easy and fast yet delicious and mouth watering. Gordon's cook book 'Gordon Ramsay's Ultimate Home Cooking' has his best experience and techniques of giving simple home recipes a stunning look. The book is the best guide for home cooks to cook and share the very best home-cooked food with theirfamily and friends. 
"I want to teach you how to cook good food at home. By stripping away all the hard graft and complexity, anyone can produce mouth-watering recipes. Put simply, I'm going to show you how to cook yourself into a better cook" – Gordon Ramsay (Cookbook: Gordon Ramsay's Ultimate Cookery Course')
Nigella Lawson – The Domestic Goddess
The cookbooks of Nigella Lucy Lawson, who is an English food writer, chef and cooking show host, are the best sellers in the UK. Nigella developed love for cooking from her childhood from her mother who enjoyed cooking. The idea of writing evolved when she went to a party where the crème caramel being served was unset. There she planned to write a cookbook featuring her experiences and tips on how to create perfect recipes without wasting time. Her first cook book 'How to Eat' sold up to 300,000 copies in the UK. The food critics complimented the book as a valuable guide to cooking. The Sunday Telegraph termed it as "the most valuable culinary guide published this decade". Thus, her cooking tips and her idea of bringing those tips to the world through cookbooks helped her earn the title of Domestic Goddess.
Nigella is not a trained chef but through her writings, she has achieved a successful career in the culinary world. Her cookbook 'How to be a Domestic Goddess' sold 180,000 copies in four months for which she won the title of Author of the Year at the British Book Awards. According to her, she doesn't see herself as an expert or a celebrity chef. She says that she cooks for her own happiness and fun. While planning for her cookbook she considers the views of her readers and consumers. According to her cooking has to be for fun and for your family. She says that there are no rules in her kitchen. However busy today's generation is, her simple, easy and quick recipes help's all to create stunning recipes for their loved ones with amazing taste, presentation, and textures and create a magic at home.
Cookbooks have brought chefs closer to the common man
Booklet printing has taken culinary world to another level bringing the common man and expert's celebrity chefs closer. This has benefited both the food writers as well as the readers. Many Chefs and home cooks have become world famous through there writings and publishing recipes. The treasure and secrets of traditional recipes from the kitchen of one have reached to a global level through Cookbooks.
Author –
Adam Smith is a marketing director at Mixam who loves to motivate entrepreneurs and startup holders. He writes for magazines and blogs on topics pertaining to leadership and success. While not at work, he is either on vacation or binge-watching series on Netflix.