These Food Photographers and Home Chefs loved the designer cutlery so much that they started their creativity with food.  When Plattershare organized a food photography contest where all the home chefs were asked to share their best food pictures with their favorite cutlery, the response was overwhelming. 2 most shared and 2 most creative pictures received a designer world-class cutlery set from state of the art stainless steel cutlery manufacturer Awkenox, who also sponsored the Plattershare Food Photography contest.
Winners were requested if they would like to share their experience and the moment of joy when they received the gift and how they plan to use it. And this is what they have to say.
Kanwajeet Chabbra – HomeChef and food photographer from Pune who loved the cutlery to such an extent that she has been experimenting ever since she got it – .
Aha, I got beautiful cutlery from Awkenox before I could say anything about this cutlery my daughter reacted -"Wow momma,  you have got a very beautiful gift ." After seeing her reaction I thought to dedicate this beautiful cutlery to my daughter by making her favorite dishes.  So I started with spaghetti serving spoon and made spaghetti in red sauce.
What a beautiful and perfect spaghetti spoon from Awkenox. Sieving out spaghetti from water is a herculean task but with the sieving spoon from Awkenox, it was a child's play.  It is "just wow and awesome" as a  serving spoon. You can serve a perfect quantity of dish.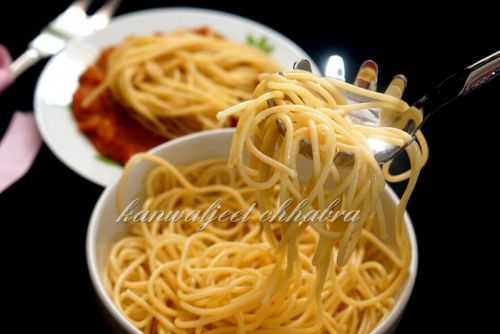 Another cooking friendly tool which I have received in the set was the frying ladle and made "Rice flakes curd mini squares". Grip and shape are just as per requirement.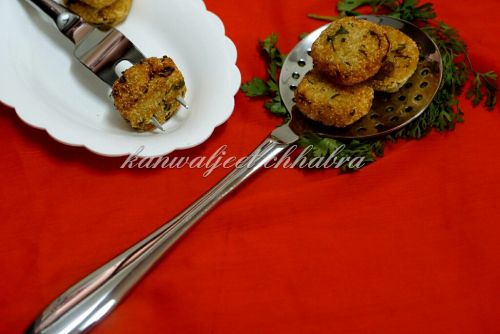 Next, I have used Awkenox fork. Although it's a meat fork but I have used it for my veg dishes and I can say it goes so well with my dishes .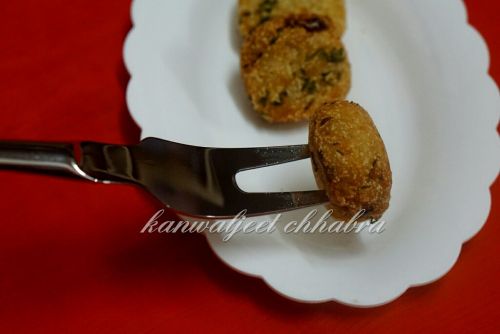 Next, I have made my daughter's favorite "Coriander peas rice" and served  her this dish with Awkenox rice serving spoon . She said wow momma this is very beautiful rice serving spoon. I will eat the whole bowl today just for you!!! Momma was so happy.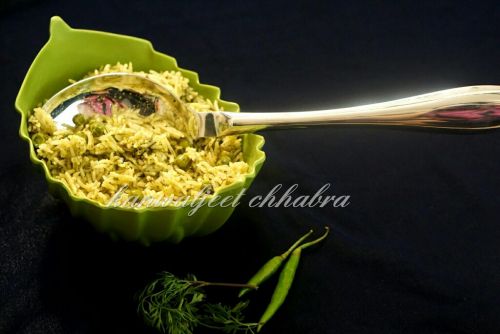 And our experiment with this beautiful cutlery is still going on and finally I have made Doremon Cakes using the Turner from Awkenox.
My daughter and I were so happy with results.  I can say Awkenox cutlery has brought very beautiful change in my kitchen. I extremely love this cutlery.
Thank you so much again – Awkenox and Plattershare for this beautiful gift.
Sarika Kumar – "Absolutely loved my experience with Plattershare. Must say it is a very great platform for food enthusiasts. The entire team is very cooperative and catered to all my queries. Even On the website, one can find delicious recipes and creative ideas."
"I am really grateful to Team Plattershare and Awkenox for the wonderful designer cutlery."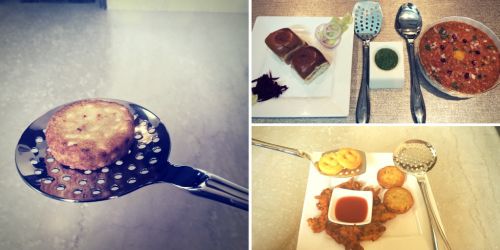 Sai Priya enjoyed her cutlery with healthy buckwheat recipe and captured the pictures while she enjoyed her dish.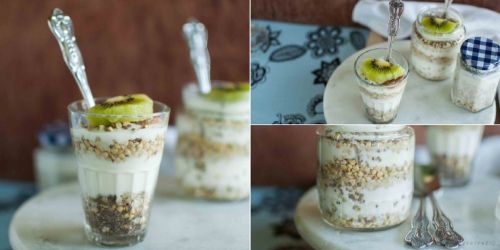 Sumitra Chaudhaury loved the cutlery so much that she made a video and shared it with us while she enjoyed serving her family and friends.
Congratulations to all the winners.
Visit Awkenox @ www.awkenox.com