A party without Pizza, Nah. Ordering Pizza every time from a Pizzeria can be  a load on your pocket. Have you ever thought why can't you ever get the same taste in home made pizza as you do in a Pizzeria? Even though you have mastered to make perfect dough and sauce, making Pizza in a microwave or oven can be a disaster as the right temperature of 600 degrees or above is the much-needed temperature to make a crisp, yummy, cheesy and perfectly-cooked Pizza.
So here is a cool or rather Hot Kitchen "Pizzeria Pronto Stovetop Pizza Oven" from Pizzacraft, which is going to rock your dining Table.
This stove top pizza oven traps the heat from the normal gas stove and reflects on creating the temperature of 600 degree which is perfect for hot pizza.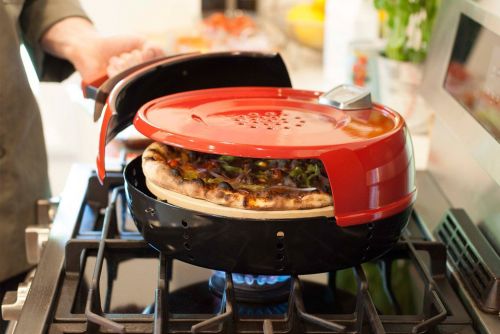 It has built in thermometer to let you know when it's ready to cook and moisture vent which saves pizza from becoming soggy. If you are looking to buy it now, you can check it out here: Pizzacraft  Pizza Stove Oven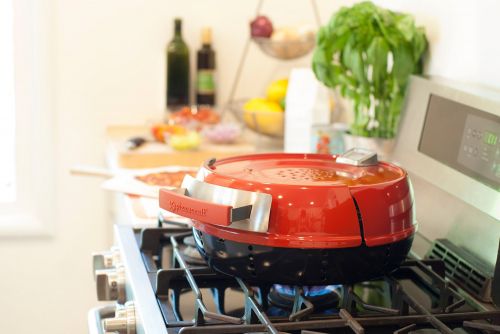 Photo credit: Stovetop-pizza-oven
You can buy it here – Pizzacraft  Pizza Stove Oven