What is veganism? Is it possible to live on a vegan diet? Is it really very difficult to make Vegan recipes or it's just another fad diet which the world is talking about? In its perfect essence; veganism refers to a lifestyle which seeks to exclude, as far as is possible and practicable, all forms of exploitation of, and cruelty to, animals for food, clothing or any other purpose. So there you have the dictionary meaning of veganism, but it's a lot more than just a few of those words put together.
Veganism has garnered a lot of criticism in the past couple years or so, mainly due to its claims that anything that you make using animal products, can be made without. On the internet, nothing is personal. So, obviously, there are opinions that clash with one another. There are those who say that nothing can replace the taste of eggs and milk, and then there are vegans. So, how much of that is true? Is it possible to explore the world of food without any animal products whatsoever? Keep in mind that veganism also involves cutting off all dairy products as well. Can one really bake without milk? And eggs? Oh, the disbelief! Well, if you're in doubt then this is for you! Here are a few tips and tricks about vegan baking, a few Vegan recipes to get you started, and a few mistakes you'll probably make on this journey of going Vegan and living a cruelty-free lifestyle.
What is Vegan Baking: Is It Possible?
There's no doubt that one cannot bake in a vegan way only that it's not very widely known and preferred. And if you're a non-vegetarian, or vegetarian then it's undoubtedly going to be difficult for you to make the switch in something as complex as baking. But here the thing; there's no magic involved! Everything you can bake, you can make vegan. Here's how!
Clearly, eggs aren't going to be a part of vegan baking. And can we really imagine baking without eggs? We can! But if you're someone who uses eggs in their baking and cannot have it otherwise, there are multiple cheaper and just-as-effective options available. These items were particularly used during the war-era when most women had no access to eggs, and baking was a way of life for most.
So, if we're to replace eggs, we must know what purpose they serve. Eggs are used as a binding agent, and to keep the produce moist. There are obviously various other ingredients that can do the same. But depending upon what you're baking, these can change. You can use mashed bananas, applesauce, soy yogurt, silken tofu, and ground flaxseed mixed with water. You can also try corn starch and potato starch. Each one adds a slightly different touch. Flaxseeds' make for a chewy texture, tofu is used for denser mixes, and bananas will add an extra flavor, so keep that in mind as well.
This is the next big thing that needs to be replaced in vegan baking. Both milk and butter seem like such flavour-enhancing agents that it feels as if one is betraying the recipe if they take out these products but that couldn't be farther from the truth. Replacing milk is as easy as adding unsweetened soy milk! Ta-da you're done, it's that easy. But, if you're so big on flavor, then almond milk, rice milk, and coconut milk are all great and cruelty-free alternatives. Best part? It's all so versatile. For example, if you're making a chocolate cake, simply add chocolate flavored soy milk and you've instantly make it a lot healthier.
And What of the Fat and Sugar?
All kinds of baking require some form of fat; either solid or liquid. What does fat do for baking? It binds sure, but it keeps it soft and moist, besides also making the flavor a lot richer. Oil is usually preferred due to its high tolerance, so opt for canola oil or simply, the plain old coconut oil. But if your recipe calls for some form of flavored fat, then you have to go for what's known as vegan margarine. It may not be the easiest to get, but it recreates the taste very well.
As for sugar, well why not just add powdered sugar? Because baking is all about the depth of flavor, and sugar simply doesn't give that. Honey is the preferred choice, but it's not vegan at all. Opt for maple syrup, or any other kind of liquid sweetener like date syrup, which is pretty strong in flavor by the way. This is where you're likely to make a mistake. Any granulated sugar might have some non-vegan additives, so try to avoid it as much as possible.
As far as food coloring or decoration is concerned, this is where you can easily falter. But remember that they're non-essentials; you can make your own at home by being inventive. Most decorative items have collagen from various parts of animals and, may even contain gelatine.
If you have even more confusion about these ingredients then you can consult this baking cheat list put together by PETA and know exactly what you can use!
Vegan Recipes for Beginners
So, if you've made up your mind for giving this a try then you're already half way there! Here are a few recipes to get you started on your vegan baking journey. And remember, substitutes are you best friends! Keep all the above tips in mind and you'll never have to worry about accidentally adding an ingredient that's not vegan.
Cakes
The basic and simplest of all bake, is the humble chocolate and vanilla cake. Layered or plain, that's up to you. If you already have some experience in baking, this should become easier since you're probably aware of each ingredient and what role it plays. But if you're a novice, then no worries! The above-listed rules are the most important, so you are good to go. Here is the simplest way to make both of these basic and yummy treats; Vanilla and Chocolate cake!
Who doesn't love a good, sweet vanilla cake? But just the idea of vanilla cake seems to lie the most non-vegan thing in the world! Well, not anymore. Find the recipe for this delicious looking (and even yummier) cake here. Like it's mentioned above, the ideal replacement for egg in baking is flax seeds soaked in water, however, that won't work for this vanilla cake, and you'll end up with a seed-like texture, so instead, this recipe uses vinegar and baking soda, another very good replacement for the egg!
Picture Credit: Source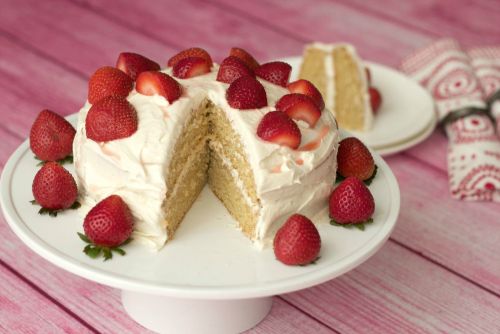 VEGAN CHOCOLATE CAKE:
A Bundt cake is an absolute god-sent! This chocolate cake comes with a chocolate overdose and, who doesn't want that, really? Find this recipe here if you want to go vegan, but just can't give up chocolate! (Thank god dark chocolate is vegan!)
Picture Credit:Source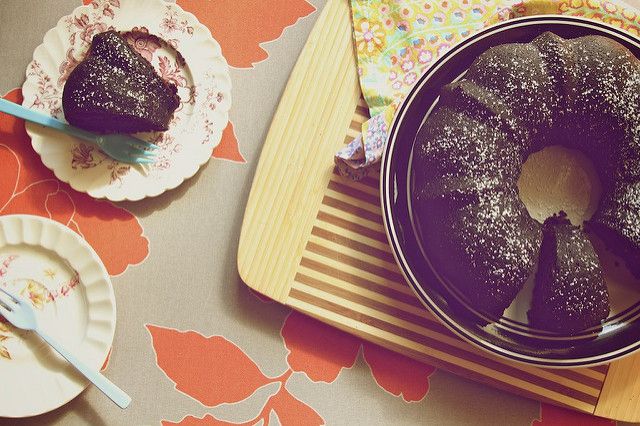 Vegan Brownies
Cakes and all might be great, but nothing beats brownies! These melt-in-the-mouth suckers are good for literally, any time of the day. So, it's safe to assume that brownies are the best thing that has ever happened to baking! Vegan brownies are just as easy to make (if not easier) than regular brownies.
This simple no-bake recipe is going to get you hooked, even if you aren't trying to go vegan! Don't underestimate the power of the brownie! Find this recipe here and go crazy. It also uses dates and dry nuts, so this means there are a lot of natural sugars going in there, and would you really pass up the chance to get healthy brownies?
Picture Credit: Source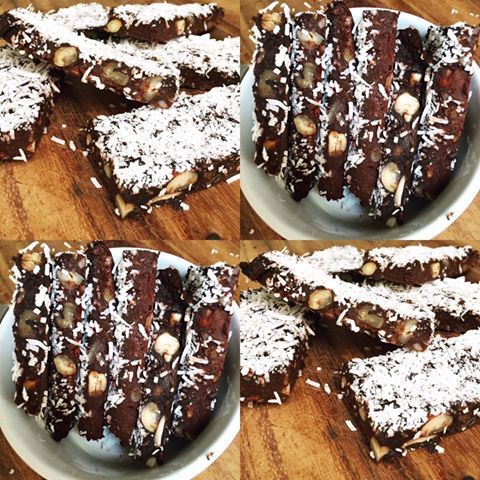 Vegan Cookies:
Cookies are so underestimated, it's ridiculous. There's the classic chocolate cookie, sure. But sugar cookies don't get the attention they deserve. Here is a sugar cookie recipe for you to give a go, and bring back the greatness that is these almost festive cookies! In this recipe, you also get to try the taste of vegan butter, so get started!
Picture Credit: Source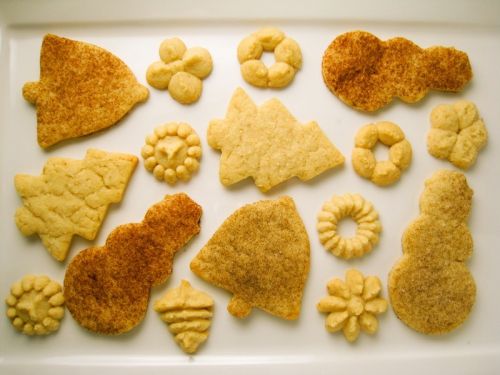 Vegan Cupcakes
Cup-cakes come from every child's lifelong dream, and they are more-or-less magical. Hand a kid a cupcake and see if it brightens their day up or not! Or, hand a grown adult a cupcake and see if it lightens up their day or not. You'll see that it does! These cupcakes come with sprinkles (they're already the best) and are great for birthday parties (or great for you to binge on while watching cartoons yourself)
Picture Credit: Source
These vegan recipes are enough to get you started on your vegan baking journey! Go ahead, and live a cruelty free lifestyle and spread the message, veganism doesn't mean that you'll have to give up everything you love, be it cakes, brownies, cookies, cupcakes, or anything else in the world.
The truth is, you can simply make your life easy when it comes to baking vegan cakes and get everything delivered. Check out NoPigNeva for the perfect vegan cake mix. NoPigNeva is your new go-to online vegan grocery store.