Switzerland is a country that has earned world fame for its beautiful mountains, lakes and medieval monuments. That is somewhat unfair because, being located in the heart of the Western Europe Swiss men have also developed an extraordinary cuisine that blends the culinary traditions of France, Germany, Italy, and Spain which often ends up overlooked.
We are here to right these wrongs.  Let's take a look at some of the most famous Switzerland foods you must try.
Fondue
It's really impossible to make any kind of popular Swiss food list without starting with Fondue. Starting their long journey as a way for Swiss men to cope with cold winter months, these pots of melted cheese (in French "fondue" literary means melted) in which you dip dunk slices of rustic country bread with long forks are currently the most popular street food in Switzerland. Throw into the equation a bit of garlic and a good white wine, and you'll see why Fondue is interwoven in the very fabric of this country.
Rösti
Rösti is another national staple of Switzerland. So much so, that companies like Switzerland Travel who organize culinary tours throughout the country place toe to toe with the Fondue. So, how did Rösti managed to earn this fame? Well, we are talking about the grated potato with a stuffing of cheese and onion. And all that is topped with fried eggs, bacon, and melted Raclette cheese. It would be a much bigger surprise if Rösti somehow went unnoticed.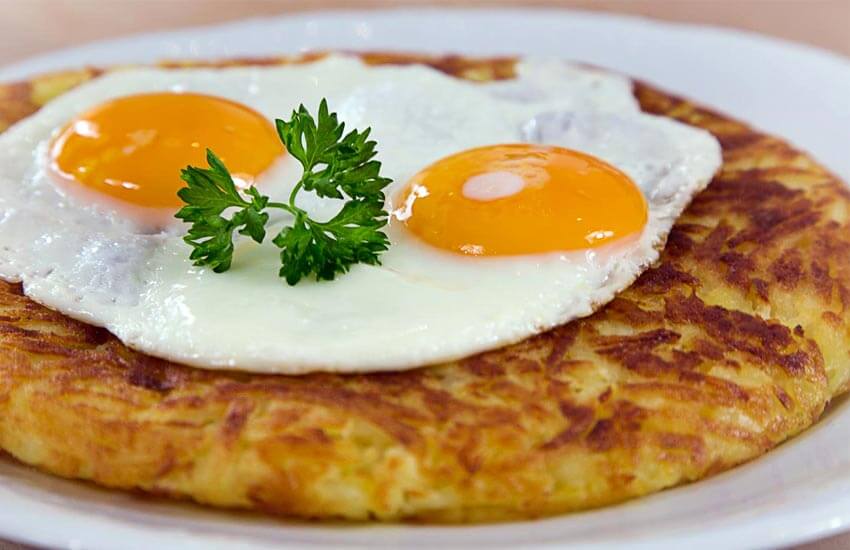 Zurcher geschnetzeltes
What hides behind this intriguing name is a traditional Zurich-style dish made out of sliced veal sautéed in a gravy of butter, onions, cream, mushrooms, and white wine. And yes, it is as delicious as it sounds. The slices you get are usually calves, kidneys, and sweetbreads so you know you have only the best meat on the plate. If you ever get an opportunity to try out this Swiss-German delicacy, don't miss it – you will regret for a lifetime.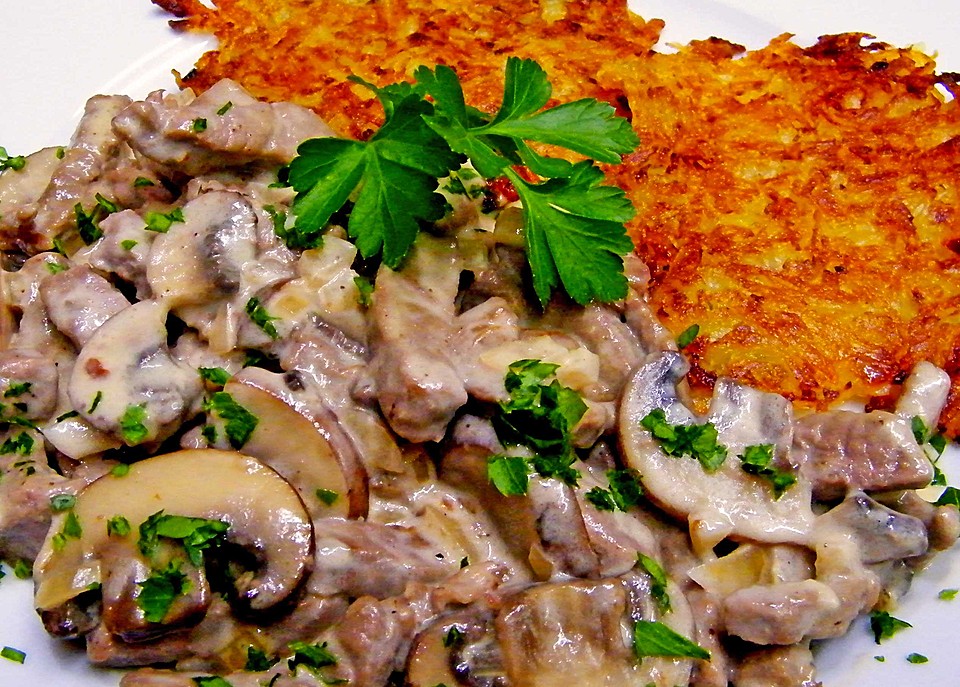 Älplermagronen
Roughly translated "Alpine farmer macaroni" Älplermagronen is a dish with a very interesting history. Namely, back in the early 20th century, macaroni were considered quite a luxury in the remote Alpine regions, so in order to make their boxes last longer, they mixed the pasta with cheese, potatoes, garlic and fried onions they had in abundance. The result of this interesting practice is a traditional Italian dish with a heavy dose of Swiss cheese and ingenuity.
Raclette
Going back to more French-influenced regions of Switzerland, or the more precisely the canton of Valais, we can find Raclette – a very hearty meal made of local Raclette cheese which is slowly grilled over fire. The cheese then melts into the pots bellow and it's served with meat, and vegetables, accompanied by inevitable pickles and onions. The legend says this dish began as an accident – a field worker left his cheese too close to the campfire. We say it's one of the luckiest accidents in history.
Nusstorte
And, as the culinary rules proclaim, for the very end we have to have a dessert. Nusstorte is a nut tart made out crust pastry, chopped walnuts, cream, and caramelized sugar. Now, there is a great debate which one of the two most famous varieties (Bünder and Engadiner nusstorte) is better. We will put these worries to rest and advice you to try them both. They are that good.
Finally, we are at the very end of this short culinary trip throughout Switzerland. We hope you enjoyed it. And the next time you visit this country of beautiful mountains and stunning lakes, don't forget to try some of the foods this extraordinary region and its extraordinary people have brought to life.