Thinking about throwing a party or hosting a private dine and wine (read: fancy cocktails by the pool) hangout on a Friday afternoon with a couple of friends? Food is why people come to house parties, and drinks are why they stay, so you naturally want these two components to get along. Pairing food with cocktails can be a tricky task, but it's the key for a successful party and pleasing your guests' and your taste buds. If you want to take on the role of a bartender, mixologist and chef at the same time, take a look at the tips and tricks we shared below, and become the party guru among your friends in no time!
Match the cuisine
Pairing cuisine and spirits by origin can be super fun and even exotic. And naturally, food and alcohol that evolved in the same regional area tend to pair well together. Think of a themed house party with matching cuisine and cocktails: origami workshop with sushi on the table and delicious sake-based cocktail called "sake-tine". Likewise, if you're preparing a Mexican-inspired meal with mole sauce, or just serving good old nachos with dips, add tequila to your shaker and pick one: the iconic margarita, fun tequini and many other delicious tequila-based cocktails. Taking origin into account when making these pairs will take your hosting skills and the gourmet within you to a whole new level.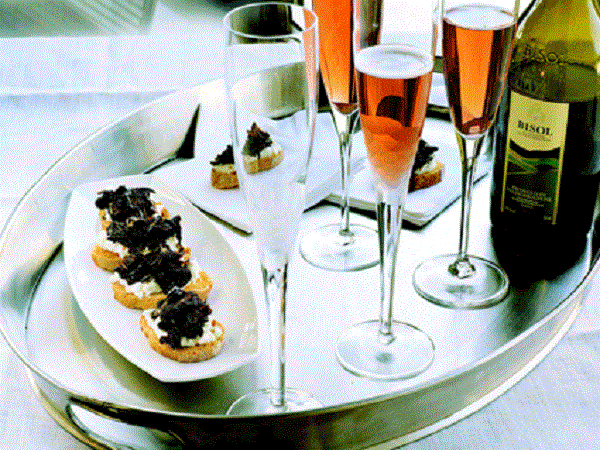 Try first
Cocktails are fun, and food is just always a good idea. Dedicate some time prior to the event you plan to host and try different flavors and matches as well as your signature cocktails in combination with your favorite meals. However, make sure not to make a habit of these tastings which turn into a night of drinking and dining, but if so, we totally get you – it's hard to not get hooked on those amazing gin cocktails.
Add aromatics
There are many ways you can play with both cocktails and food, by decorating them, matching colors, cuisines (as suggested above), or aromatics. Adding aromatics to both drinks and food is the best and easiest way to have a themed serving for your beloved guests. Herbs might be the best option, because sometimes all you need is a sprig as a garnish – no need to muddle the herbs to incorporate them into the dish.
Easy on the alcohol
You may want you and your guests to be tipsy by the end of the night, but you definitely don't want them to be wasted halfway through the meal. Creative Cocktail Consultants' Van Flandern says that the key factor in pairing spirits with food is the alcohol level. The problem is that most spirits are stronger than food flavors, and by mixing them with water, syrups, juices (fantastic juice recipe)  and other ingredients, you lower the level of alcohol and create a more complementary drink for the food you're serving.
Small food portions
Just like with the alcohol level, you should control the food portions. It's often best to keep both elements small, so neither is overwhelming and stronger or bigger than the other. Moreover, small yet powerful dishes won't fill your guests' stomachs quickly.
Testing new recipes and experimenting with cocktails might be risky, but it's definitely a must if you're looking to spice things up and quit the old boring wining and dining. Depending on how good the food-drink combination is, the dining experience can be either enhanced or ruined. However, once you find your favorite pairings with the help of the tips we shared above, you'll be rocking the mixing and matching for all sorts of events.